Discover the latest insights in this monthly recap about our September journey, from blockchain to community engagement and exciting future plans.
Visa, Solana & USDC, asset tokenization and BFCM
Visa's pilot with Solana & USDC
Last month it was PayPal, this month it was Visa's turn. Industry leaders are entering the crypto space. Visa's latest move in the blockchain space sent ripples through the financial world as they embarked on a stablecoin settlement pilot with Solana and USDC. This innovative step showcases the growing acceptance of blockchain technology and its potential to revolutionize cross-border payments. 
For a detailed exploration of this groundbreaking development, check out the:
Share it with your friends and network! 
Asset tokenization - the future of ownership
Asset tokenization, a concept with the potential to reshape the way we perceive ownership, gained significant traction this month. This process involves converting ownership rights of assets into unique tokens, with blockchain technology addressing traditional flaws in this practice. Dive deeper into the world of asset tokenization and its impact on various industries.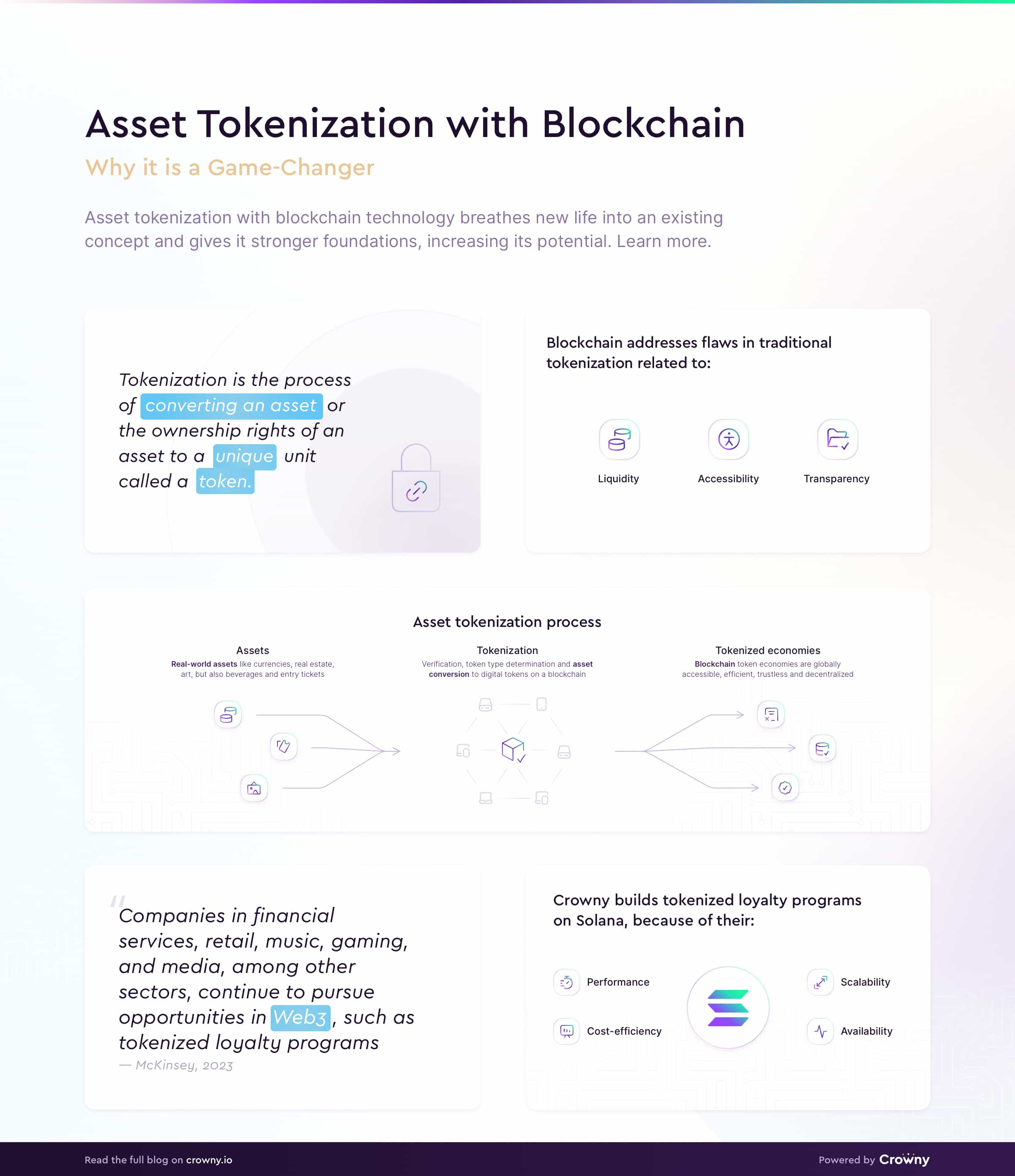 For a detailed exploration of this groundbreaking development, check out the:
Share it with your friends and network! 
BFCM for Shopify stores
As Black Friday Cyber Monday (BFCM) approaches, Shopify store owners are gearing up for a retail frenzy. Discover how businesses are preparing to seize this significant sales opportunity and learn from previous BFCM success stories like IKEA's #BuybackFriday, Patagonia's 'Don't Buy This Jacket,' and LEGO VIP Weekend.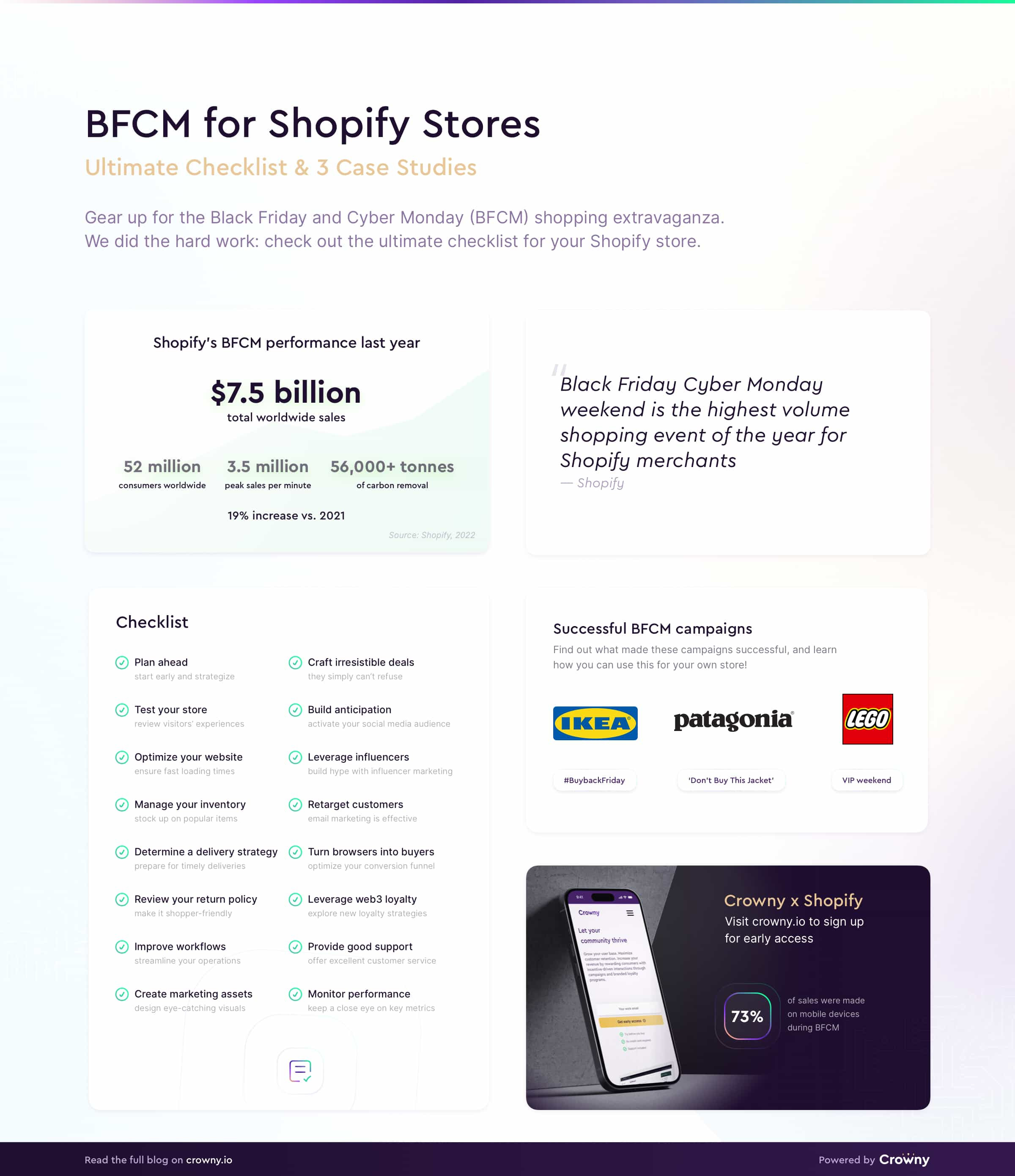 For a detailed exploration of this groundbreaking development, check out the:
Share it on Twitter and Linkedin!
Community engagement
Great questions in Discord
Our community in Discord seems to prefer quality over quantity. In the final days of last month, one of our Discord community members came with a list of high-value questions. Good questions deserve good responses. Crowny's Eric Liefting took the liberty to answer the questions in depth, resulting in a 1000+ word answer. Head over to our Discord channel to check it out! 
The following questions were asked:
Product 
How do you plan to attract users/customers? 
If I am the customer, what is my original motivation to download the app?
Is there going to be gamification?
Is Crowny going to be integrated into e-commerce platforms?
Who do you consider your biggest competitors for Crowny?
Financials
Is the info on Coingecko correct about fundraising?
What is the current runway?
Vision and go-to-market
What is the current roadmap?
Is there any concrete plan for product release? 
Are you going to time the market and wait for the next bull?
How are you planning to attract customers? 
Are you planning some marketing campaigns?
Monetization
Monetization comes mainly from brands? 
Will they pay by campaign or some subscription?
Token value will be determined by simple supply/demand (purchases by brands and redistribution as rewards to customers who then spend them or swap them to fiat/stables)? Or will there be some buy/burn mechanism by the platform as well?

Thank you M&RTiN for the great questions! 
Inquiries like these highlight the curiosity and dedication of our community members. Join our Discord to engage with like-minded individuals and stay updated on the latest discussions.
Once you're in the Discord channel, you can use this link to find the message. 
FYI: not every question has been answered directly, as some ask for sensitive information we do not intend to share. 
Quality input
Our CEO recently challenged community members to create compelling threads about Crowny and share what recent news excites them the most. This initiative aims to foster active engagement and provide a platform for our community to voice their thoughts. The best one? 
Read up on Joe's thread on Twitter "Crowny and how the recent FriendTech movement is a step in the right direction for mass adoption" and be sure to give him some credit for his effort!
Spreading the word at NEAR APAC
Our CEO Quincy Dagelet made sure Crowny was present at NEAR Protocol's largest event in the APAC region, hosted in Ho Chi Minh. He participated in engaging panel discussions, providing insights into the future of Crowny. With an attendance of 20,000 individuals, this event offers a platform to connect with industry leaders and showcase our commitment to the Web3 space.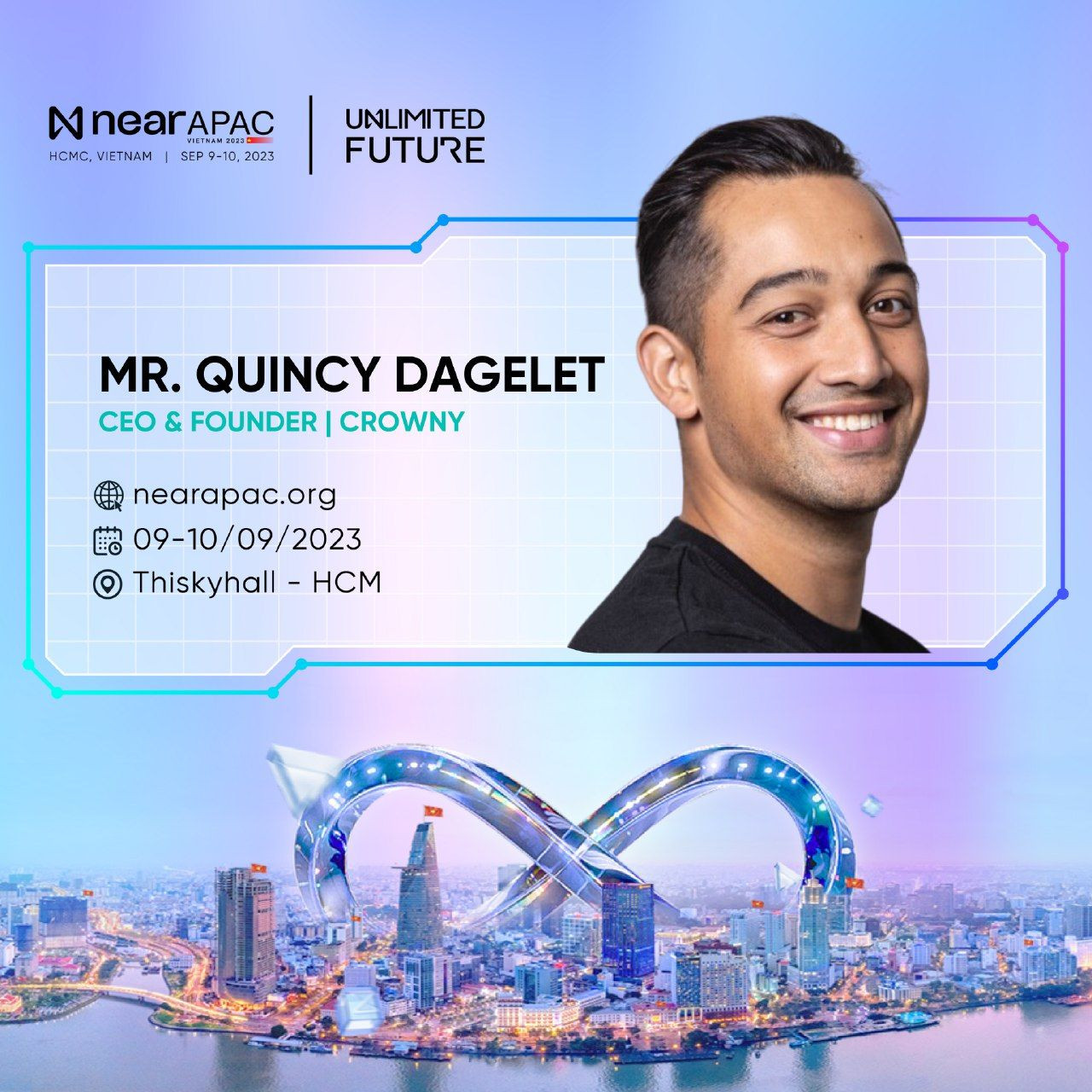 Quincy made sure to keep you all updated on how it went with several posts!
Ever wondered how an audience looks once you're on stage?
And now the POV from the audience's perspective!
Share it with your friends and network! 
Product development
Sneak peek: Crowny in the Shopify store
Our journey to integrate Crowny into the Shopify store is gaining momentum. Quincy Dagelet, our CEO, recently shared a sneak peek on Twitter, giving a glimpse of what's to come. Stay tuned for more updates on this exciting development.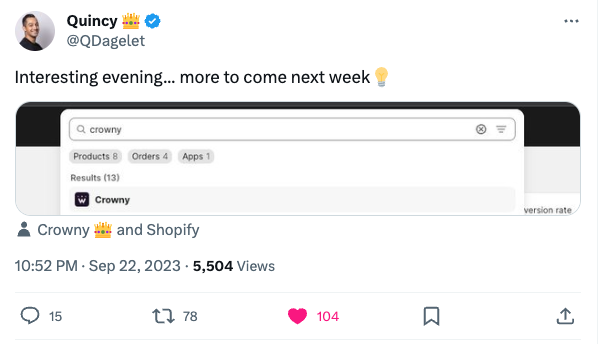 Shopify features
Another exciting development is the integration of Crowny's features into Shopify, and syncing with the features Shopify already has to offer. Quincy Dagelet unveiled a screenshot showcasing this integration on Twitter.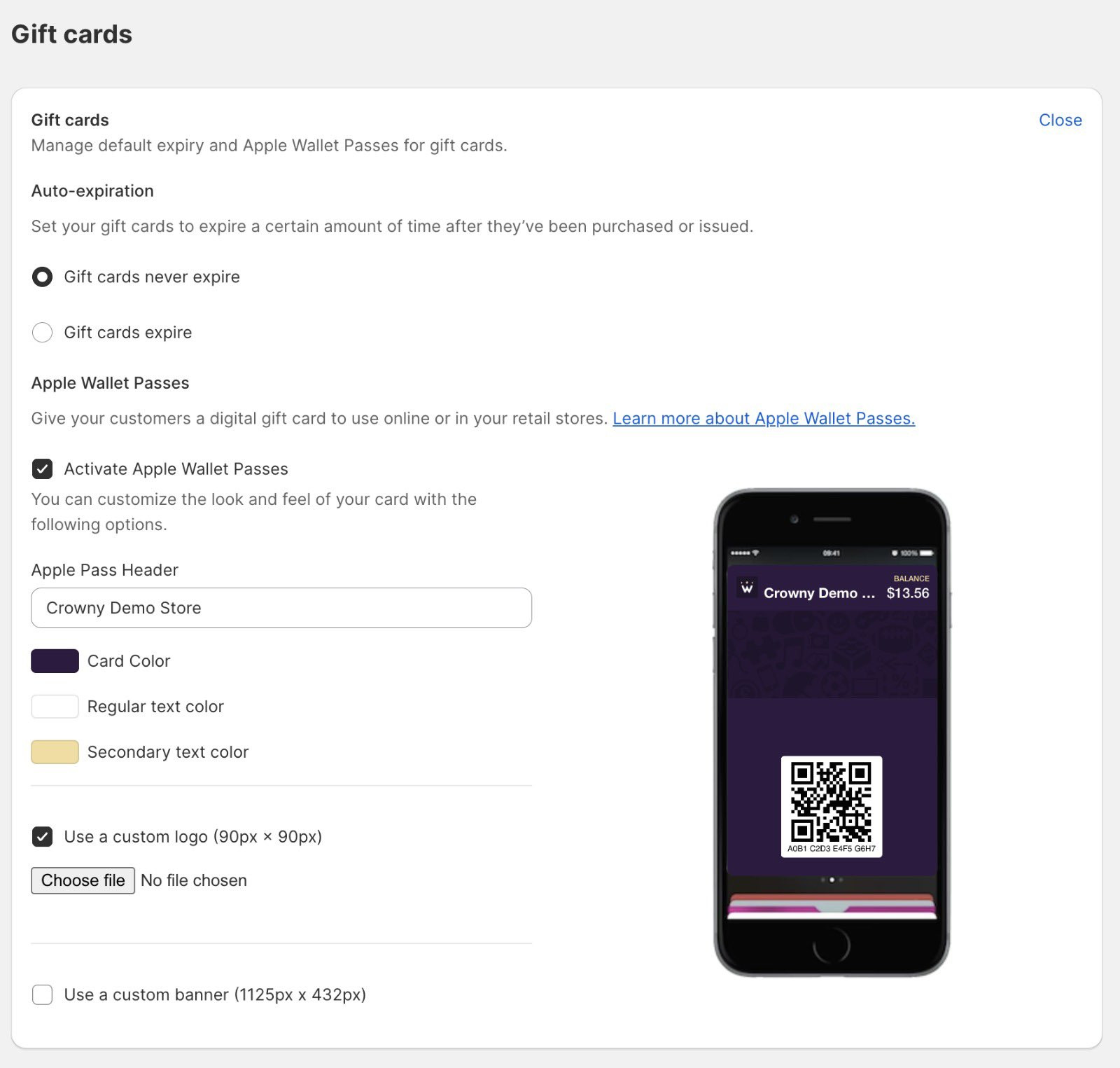 What's next?
Progress
Reflecting on our commitments from the previous month, we can confidently say that we've made great progress. 
Website: multilingual support
One of our top priorities has been updating our website. Improvements include the introduction of multilingual support, starting with a Dutch translation of our website. This feature is now live. It's important since Crowny is located in the Netherlands. Because, especially in the beginning, we use our direct network to reach potential customers, a significant portion of our customers will also be in the Netherlands. Multilinguality is vital to cater the user experience to their needs, and to penetrate the Dutch market even more. 
Sales funnel
Additionally, we've been working on fine-tuning our sales funnel to optimize customer journeys and ensure a smoother experience. Market research has played a pivotal role in our recent endeavors. Now established fundamental grounds for higher-scale sales, we are ready to start ramping up our efforts.  
Pricing
Our dedicated team has been conducting thorough research to pinpoint the ideal pricing strategy for our software, which is becoming much easier as our platform approaches the completion of its first version. In collaboration with our partners, we've had productive discussions around our pricing plans, and we're pleased to report that they have been well-received.
Tip of the iceberg
These achievements represent just a glimpse of the progress we've made in September. We're dedicated to pushing the boundaries of what's possible in the world of Web3 loyalty, and we couldn't do it without your support and enthusiasm. 
Looking forward
As we look ahead, our focus remains unwavering. We continue to work diligently behind the scenes, refining our platform, enhancing user experiences, and exploring innovative ways to empower businesses with Web3 loyalty programs.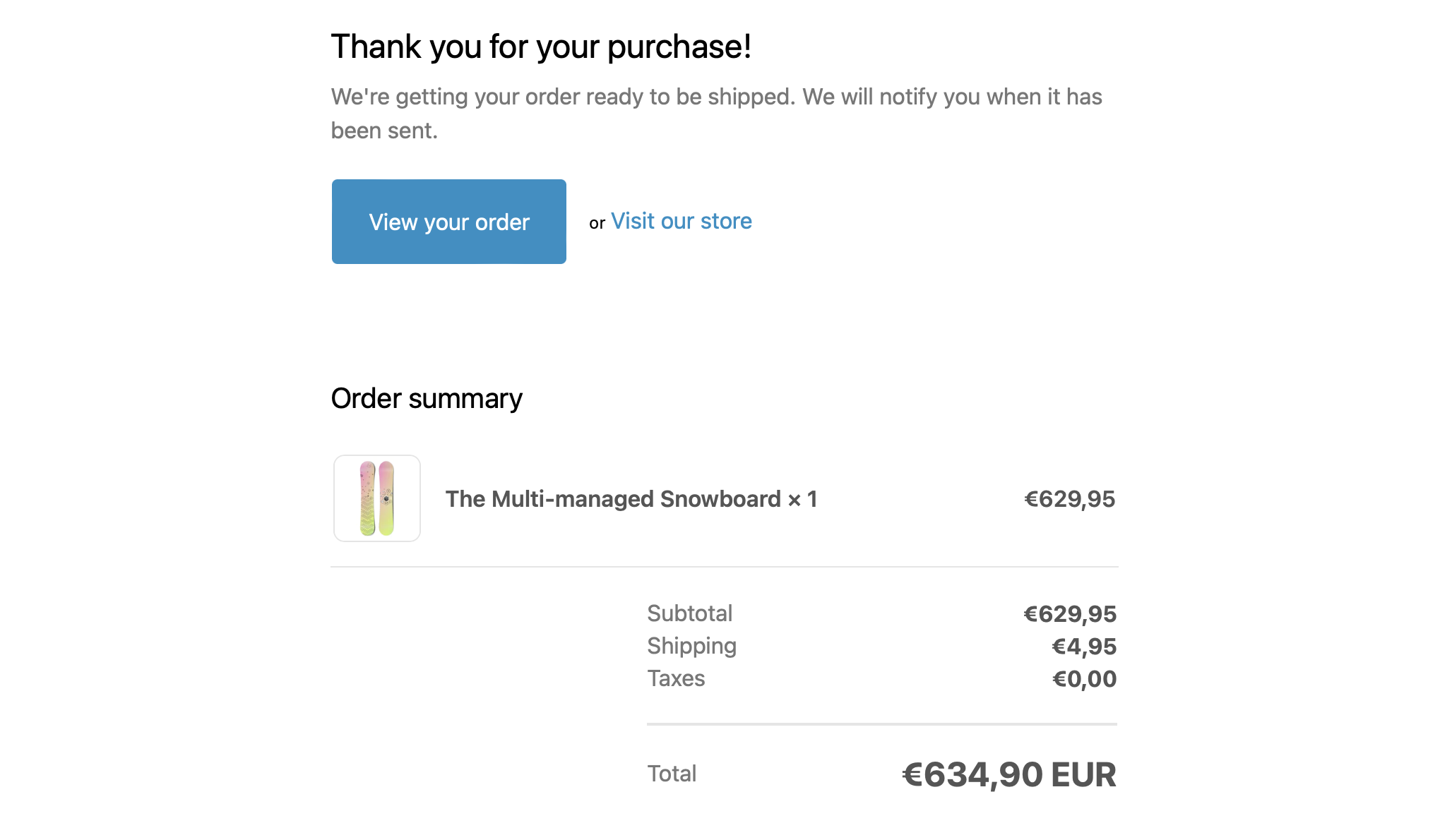 Release preparations
Excitement has been building within the Crowny team as we eagerly anticipate the upcoming launch of our platform. As part of this preparation, we're deploying various Shopify dummy stores, marking a significant step forward in our journey to integrate Crowny with one of the world's leading e-commerce platforms.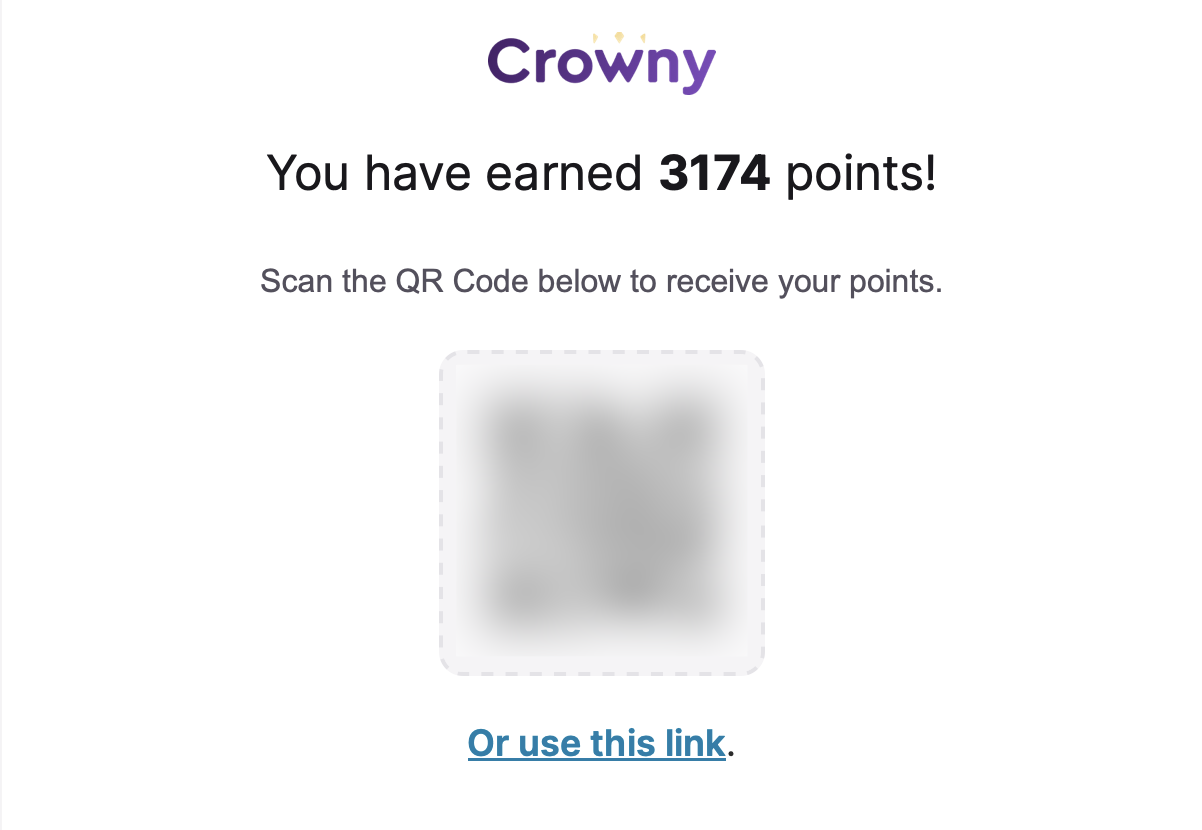 Release date
Software development, especially in the ever-evolving landscape of blockchain, is known to present formidable and unexpected challenges. It's a tough task by itself, and when you add our commitment to using the latest tech for building an unprecedented platform, things get really complex. These variables aside, third-party dependencies, such as Shopify, Apple App Store and Google Play, make it unwise for us to share an exact release date. While we maintain internal deadlines, setting a date for the public remains a high-risk endeavor. We appreciate your patience and support as we work diligently to bring our pioneering Web3 loyalty platform to fruition. Rest assured, we'll keep you informed of our progress.
In closing, as we wrap up this September recap, we want to express our sincere gratitude for your ongoing support and engagement. Thank you for being a part of the Crowny journey. Stay tuned for more exciting updates, and let's continue to make Web3 loyalty a reality!