Join us for our latest recap, where we invite you to read the overview of the journey of this month, including the Solana Pay and Shopify announcements.
Mainstream blockchain adoption
In August 2023, the world of blockchain and Web3 technology witnessed remarkable developments, firmly establishing the path to mainstream adoption. At Crowny, we closely followed these trends, recognizing their profound impact on the digital landscape.
PayPal's entry into blockchain
A standout moment of the month was PayPal's move into blockchain technology. The financial giant launched its stablecoin, marking a significant step toward embracing Web3 solutions. This move by PayPal made waves throughout the financial sector, underscoring the increasing acceptance of blockchain and Web3 protocols in mainstream finance. For Crowny, this monumental news validated the importance of blockchain and signalled opportunities for businesses to explore the potential of Web3.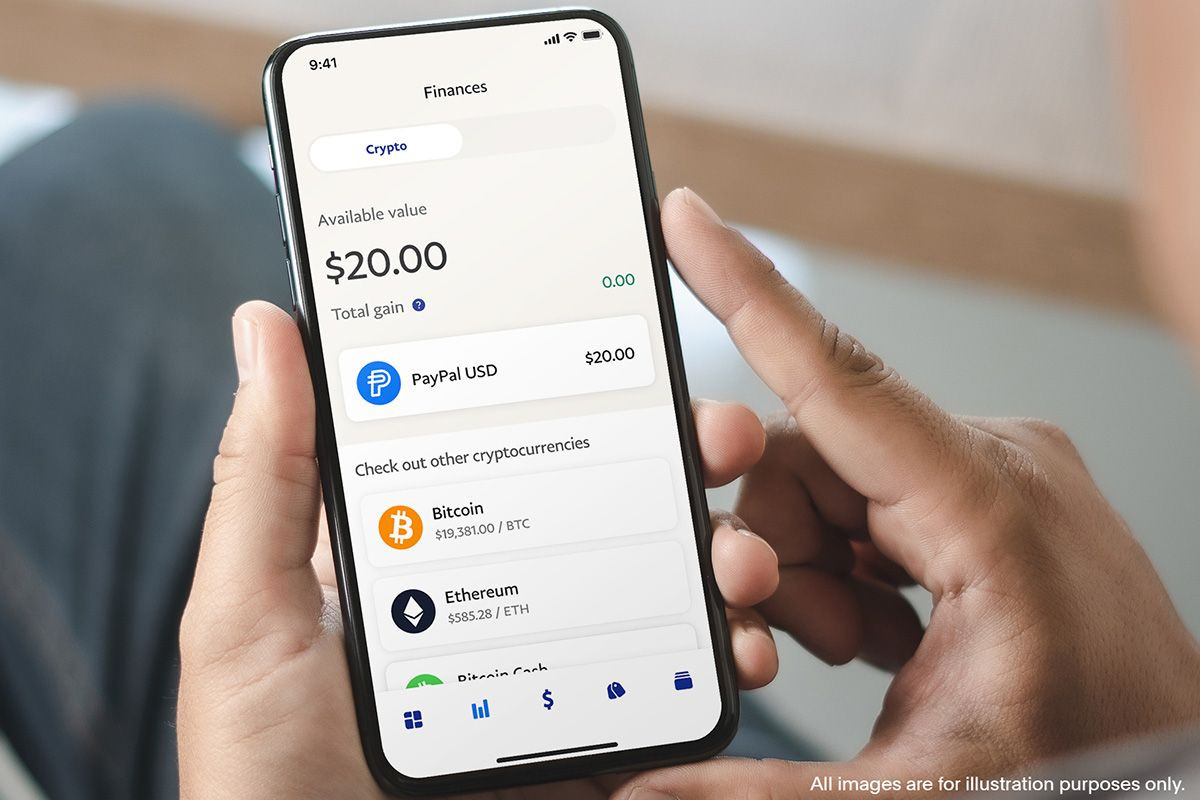 📌 We shared our take on the topic on LinkedIn and Twitter
World Wide Web Day celebration
August also marked the celebration of World Wide Web Day, a momentous occasion commemorating the birth of the internet. To honor this milestone, we shared a captivating visual journey from the archive, tracing the internet's evolution from Web1 to Web2, and finally, to the Web3 era.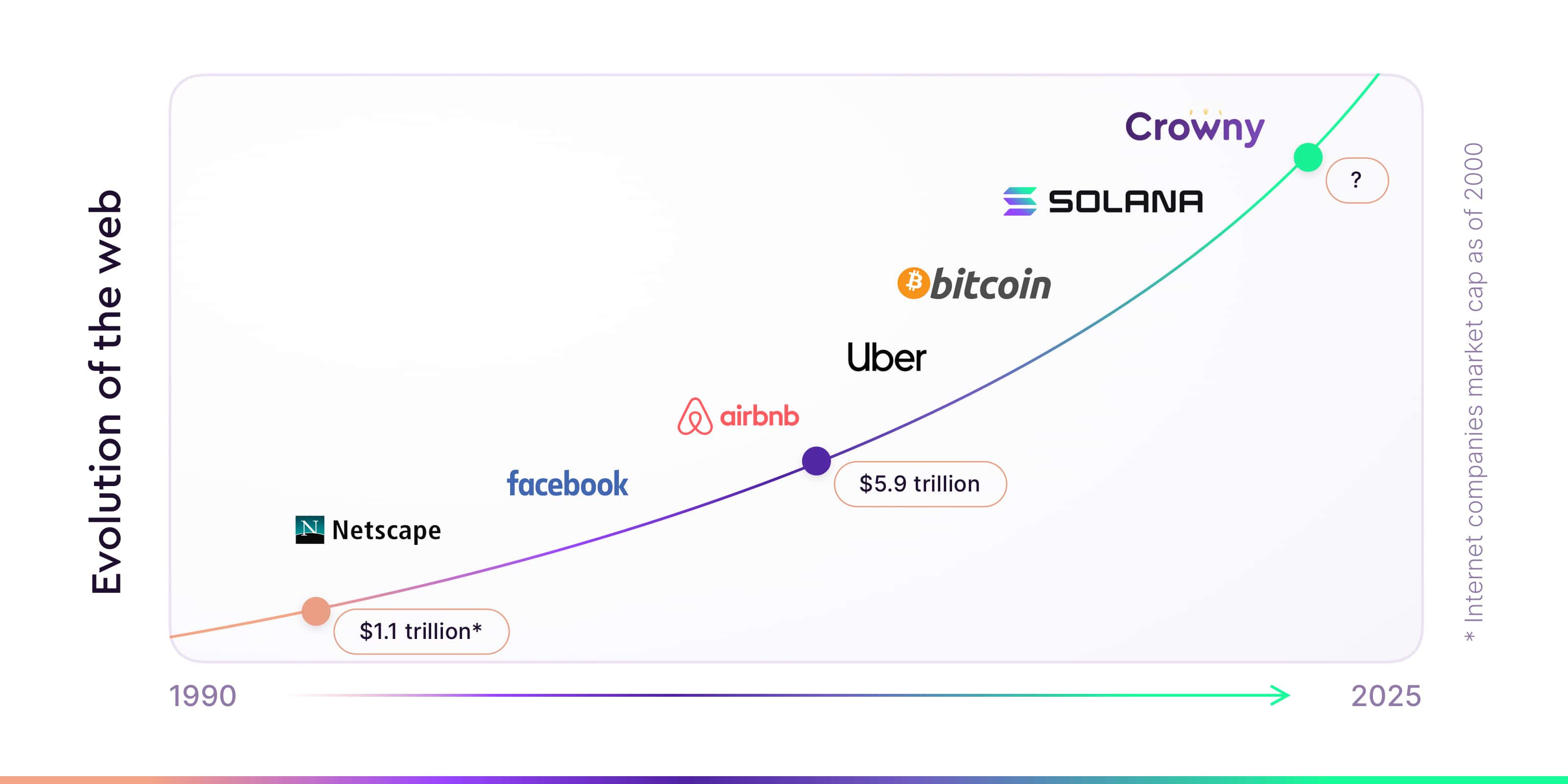 📌 Share your thoughts on LinkedIn and Twitter
Key to adoption: communities and customer experience
At the core of our mission lies a commitment to helping businesses thrive in the Web3 era. We emphasized the pivotal roles of brand communities and customer experience in driving adoption. 
Token-gated communities: adding value
By delving deeper into the concept of token-gated communities, we shed light on the value they bring to online brand communities. Our blog article and accompanying infographic served as comprehensive guides to understanding the potential of token-gating. 
🔗 Read the full article on token-gated communities
📌 Share the article on LinkedIn and Twitter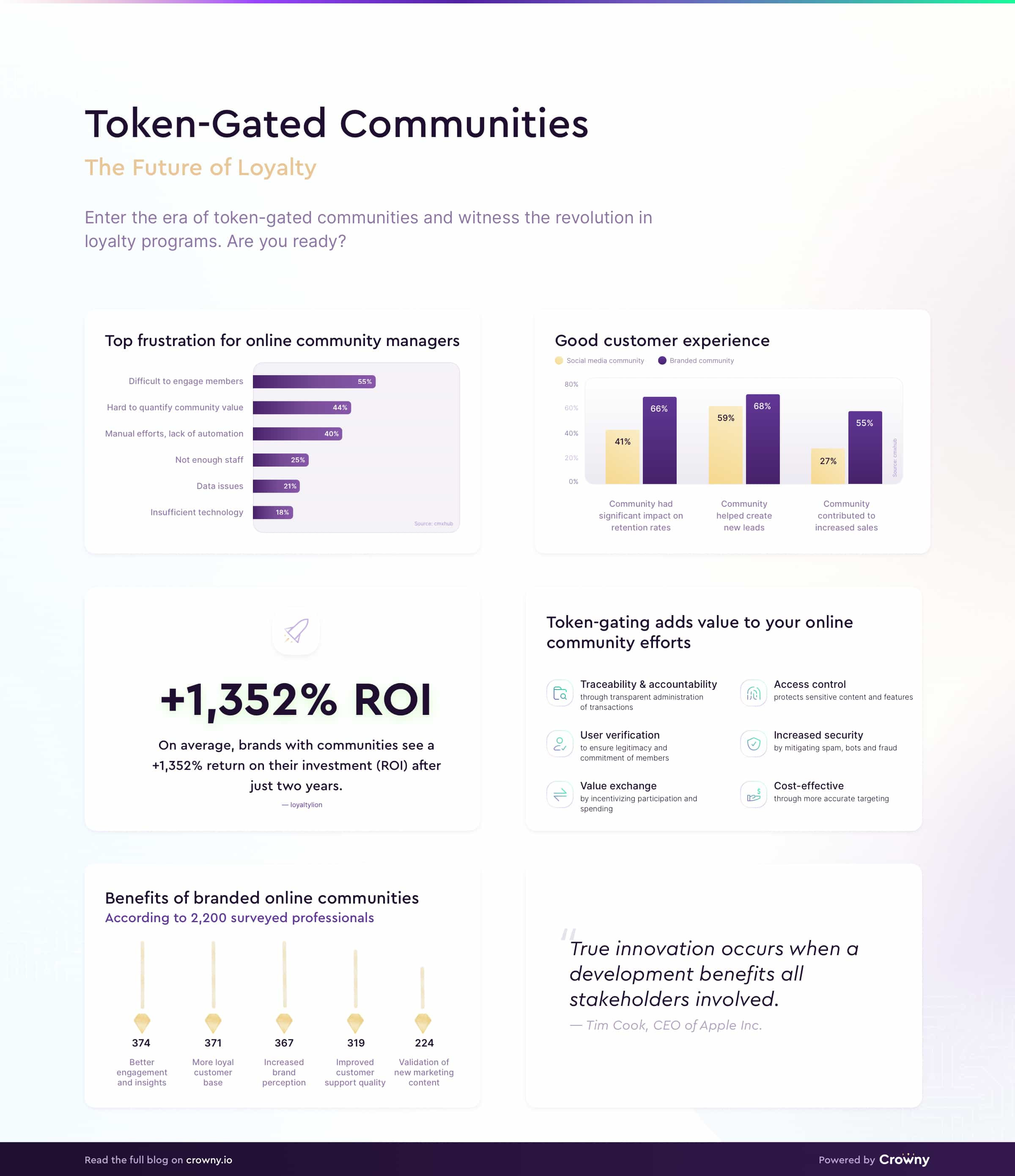 📌 Share the infographic on Linkedin and Twitter
Mastering the customer journey with Web3
Navigating the path of the customer journey is a challenge that every business faces. In another insightful blog article, we explored what the customer journey entails and how it can be properly managed for maximum benefit. We highlighted the transformative power of Web3 in elevating customer journey interactions and value. By utilizing Web3 technologies, businesses can optimize each stage of the journey, from awareness to conversion and retention. The result is a seamless and enriching experience for both customers and brands alike.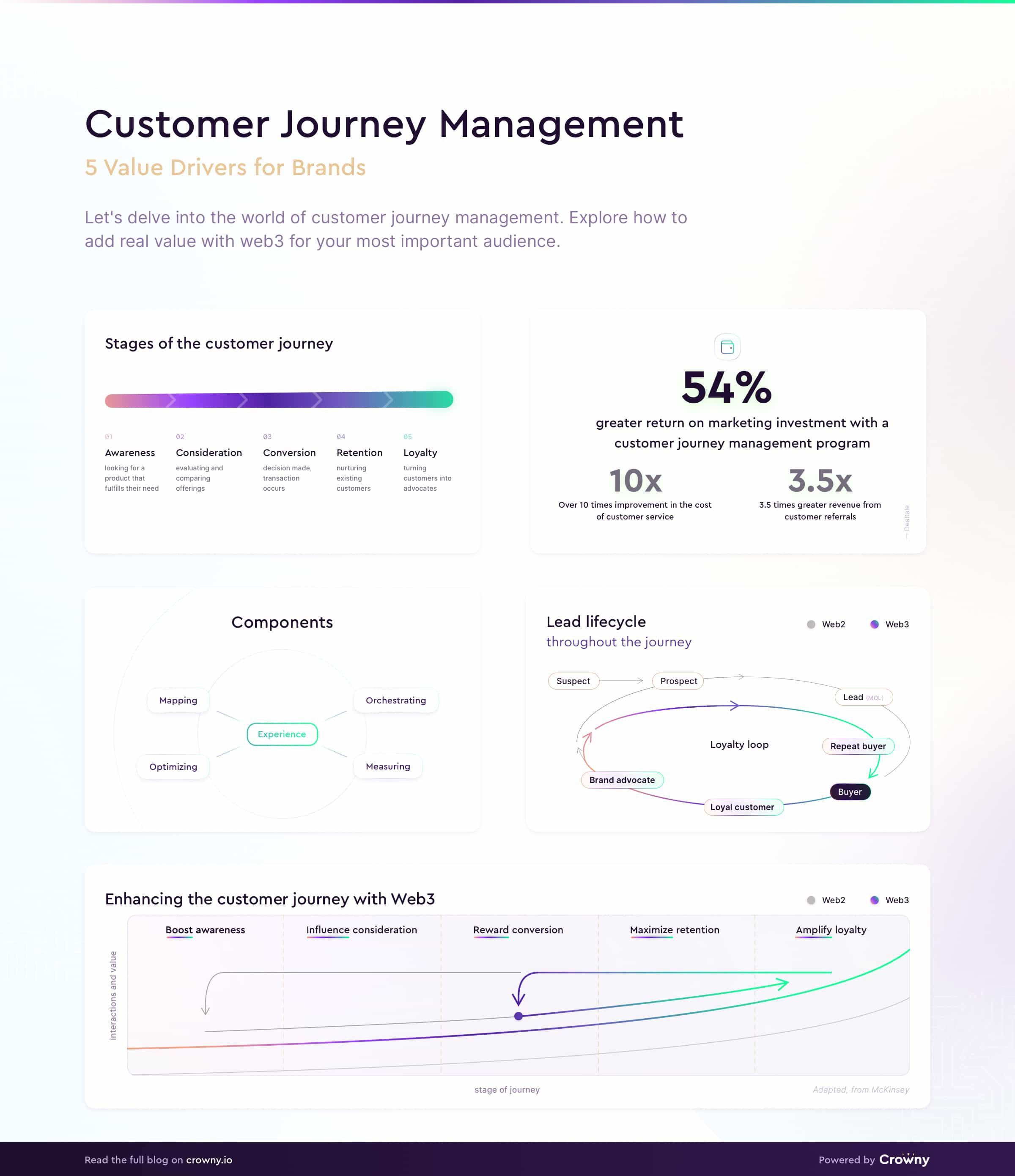 🔗 Read the full article on customer journey management
📌 Share the article on LinkedIn and Twitter
Shopify: E-commerce & Web3
We also ventured into the realm of e-commerce, with a Web3 twist. Our mission to bring real-life value through blockchain and Web3 technologies took a giant leap forward as we set our sights on the world's leading e-commerce platform, Shopify.
Shopify's embrace of blockchain technologies
Sharing context that peels back the layers of NFT-gated communities on Shopify seemed like a logical next step. This innovative concept is poised to reshape the e-commerce landscape by offering exclusive access to content and products through NFT ownership. Crowny is uniquely positioned to facilitate this transformative shift and add even more value to the e-commerce experience through our loyalty program software.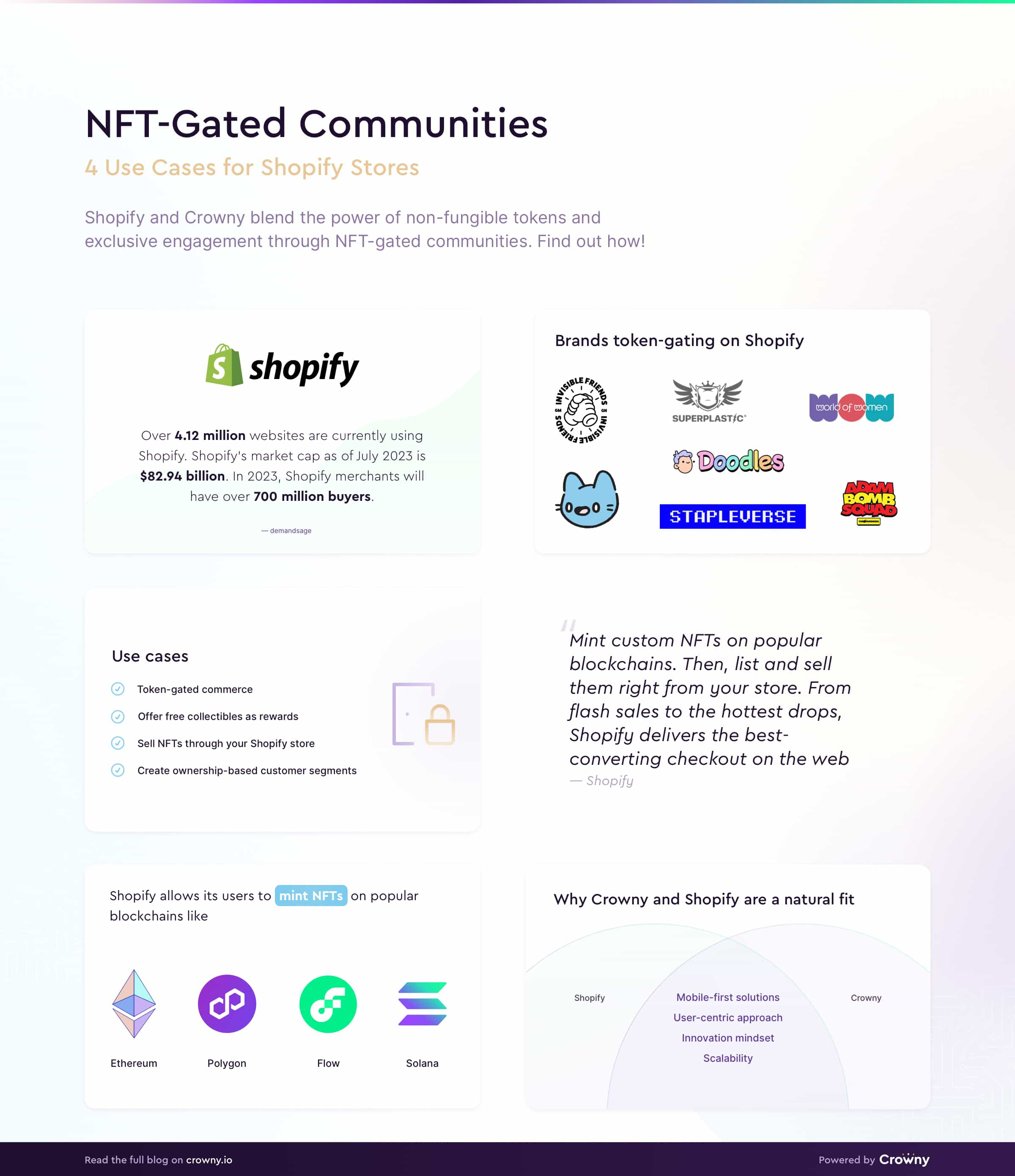 🔗 Read the full article on NFT-gated communities with Shopify
📌 Share the article on LinkedIn and Twitter
Solana Pay on Shopify: a game-changer
In a whirlwind of breaking news, our excitement peaked when Solana announced the integration of their payment protocol, Solana Pay, on Shopify. This development was monumental for Web3 adoption in e-commerce, as it allows merchants to accept blockchain-based payments seamlessly. Crowny's CEO enthusiastically shared this news on social media, sparking discussions and excitement within our community.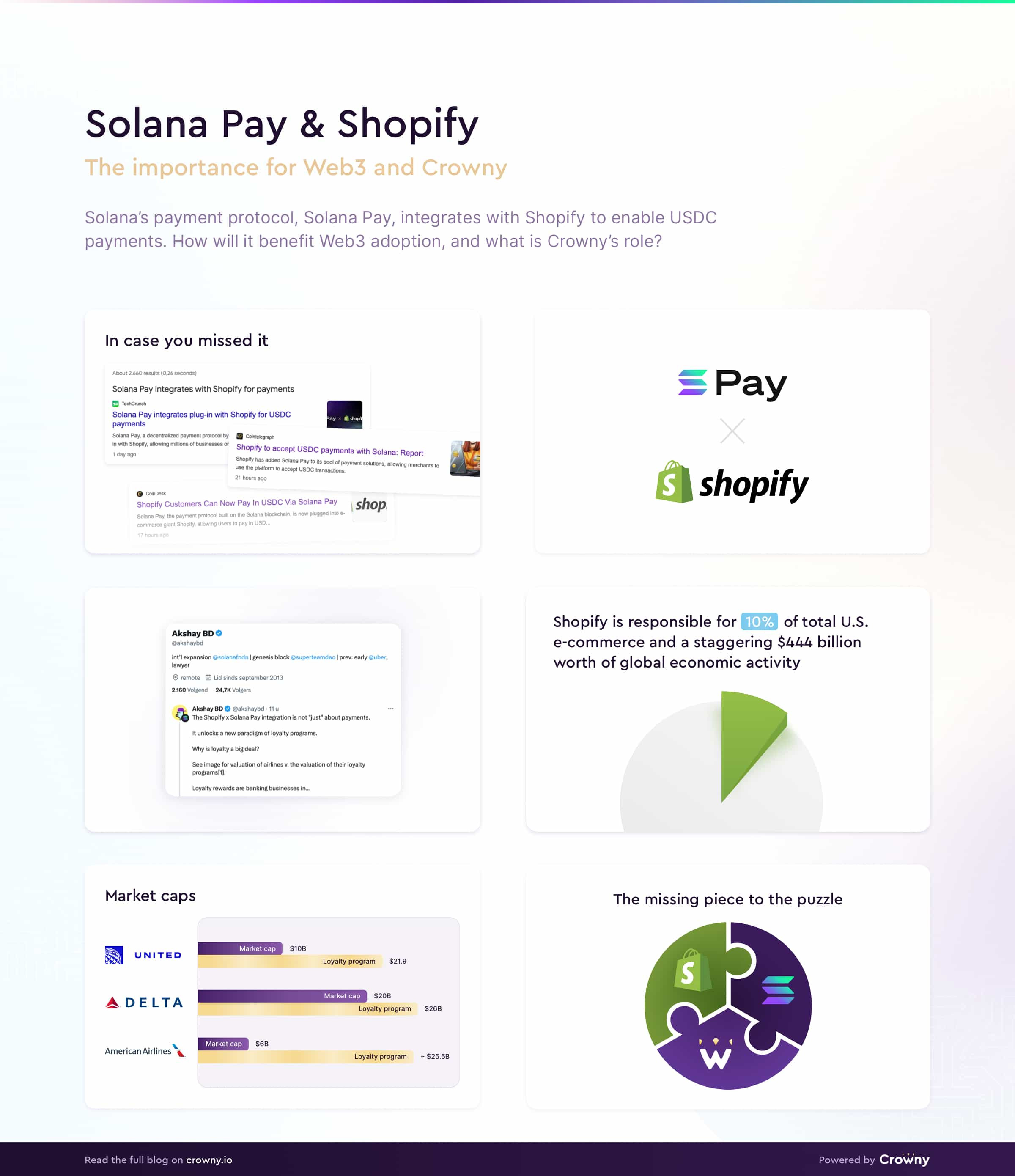 📌 Join the discussion with our CEO Quincy Dagelet on Twitter
🔗 Read the full article on Solana Pay, Shopify and Crowny
📌 Share the TL;DR and infographic on LinkedIn and Twitter
Behind-the-scenes
It is a month of remarkable achievements and exciting behind-the-scenes developments at Crowny, further strengthening our position as pioneers in the Web3 loyalty space.
SEO triumph: #1 'Web3 Loyalty Program'
One of the highlights of the month was the revelation of the results of our SEO strategy. Our CEO proudly shared the news that Crowny has the top position on Google for the keyword 'Web3 loyalty program'. Securing the number one spot not only reaffirms our authority in the industry but also ensures that businesses seeking information on Web3 loyalty programs can easily find us, allowing us to share our expertise and innovation with a highly relevant audience.
📌 Share this milestone on Twitter and LinkedIn
Crowny CEO at the NEAR Protocol event in Vietnam
Our CEO, Quincy Dagelet, announced his presence at the NEAR event in Vietnam. An event like this serves as a platform for industry leaders to exchange ideas and insights into the ever-evolving world of blockchain technology. It provides an opportunity to engage with a global audience, reinforcing our position as thought leaders in the industry.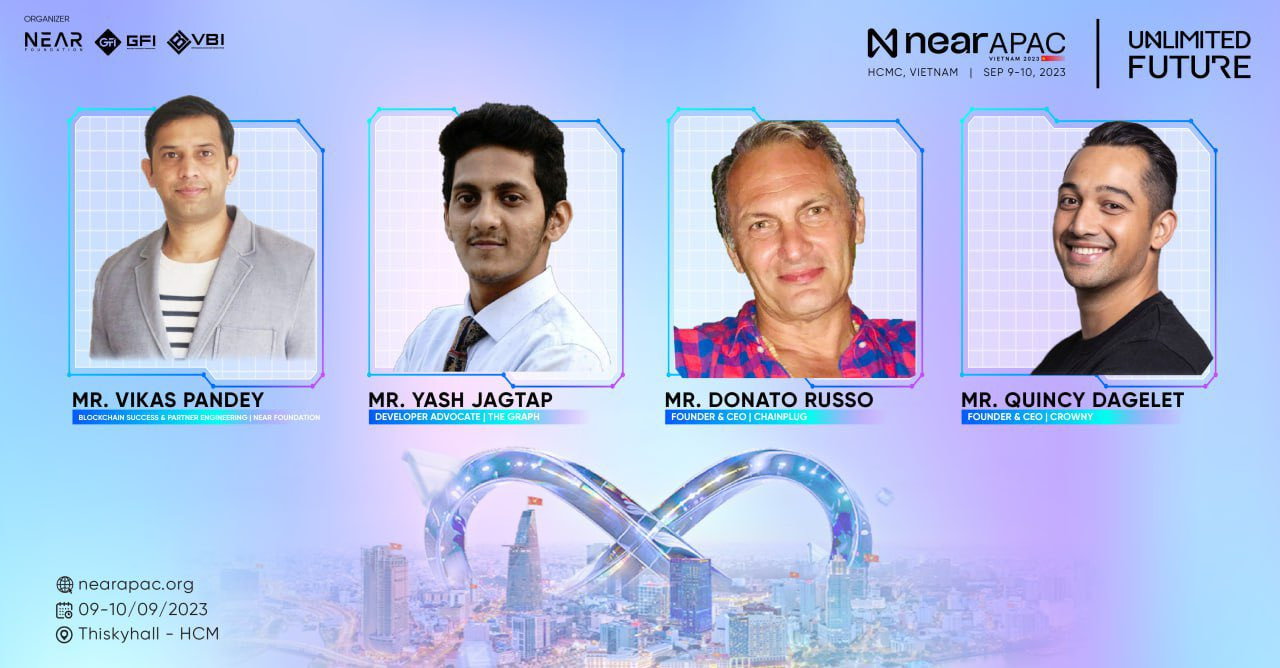 📌 Find the announcement on Twitter
Social sharing
We introduced a new feature on our website: social sharing buttons at the end of each blog article. To ensure its functionality and user-friendliness, our dedicated intern conducted some testing. Our dear community joined in the testing process as well!
📌 Check it out on Twitter
What's next
In our previous recap, the monthly recap of July, we shared our outlook for August. We outlined several key initiatives that were in progress, and we're excited to provide an update on our journey. Firstly, our website is undergoing updates to shed more light on the inner workings of our platform. We believe in transparency, and the changes will provide a clearer understanding. Additionally, our team has been diligently conducting market research to determine the optimal pricing strategy for our software. We're committed to offering a competitive yet sustainable price that maximizes value for our clients and ensures the long-term success of Crowny. Lastly, we've been buzzing with anticipation as we prepare for upcoming platform pilots with our partners.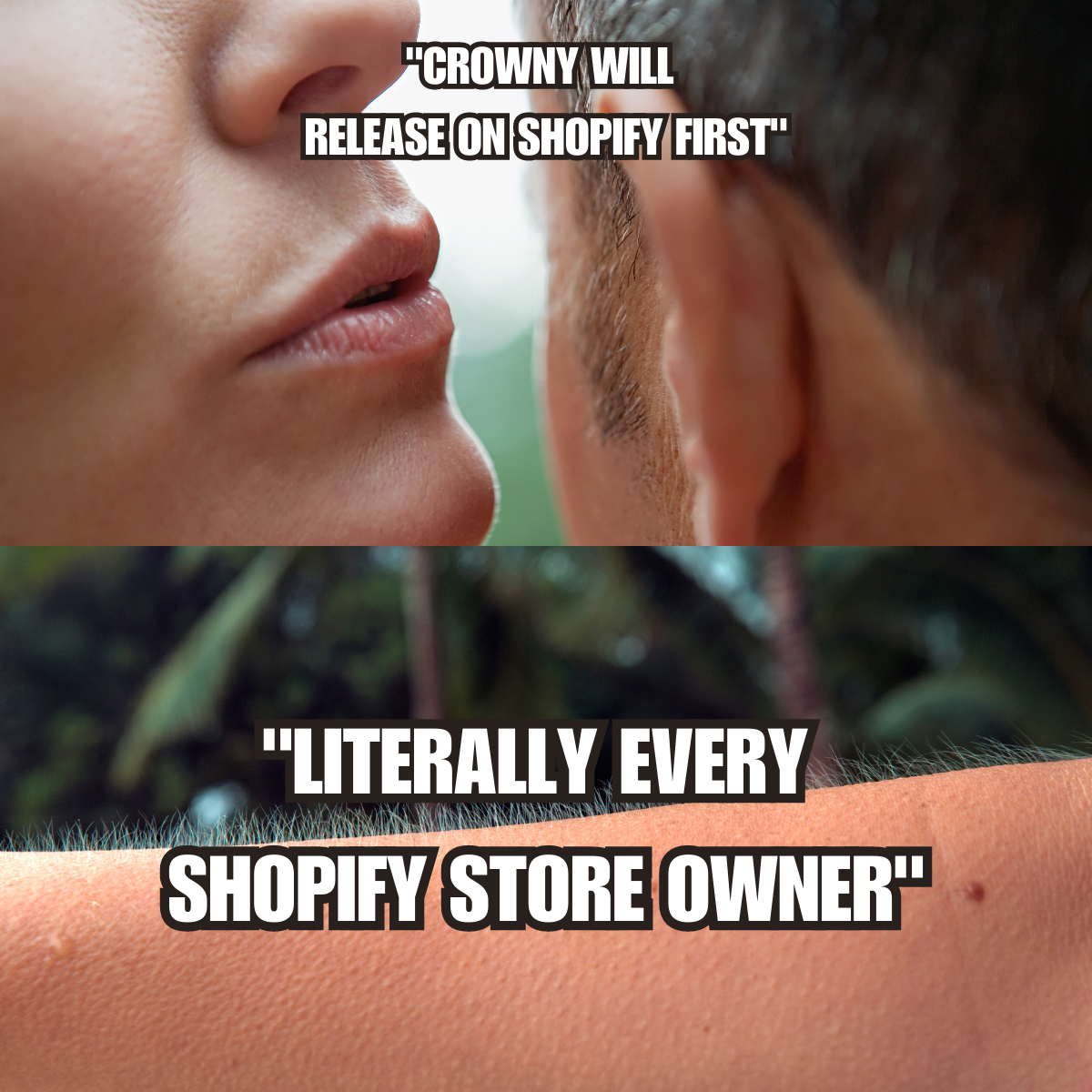 As we transition into the next month, our commitment remains unwavering. The road to shaping the future of Crowny is a continuous journey that demands dedication and precision. The objectives we've shared in our previous monthly recap remain unchanged.
The first major step forward is releasing our solution on Shopify. We are working tirelessly to make it happen as soon as possible.
Sign up now to get early access to our platform when we launch.