Prepare the Black Friday- and Cyber Monday marketing for your Shopify store. We did the hard work: check out the ultimate checklist for e-commerce stores.
What is BFCM?
BFCM, short for Black Friday and Cyber Monday, marks the beginning of the holiday shopping season. It's a time when shoppers are hunting for the best deals, and businesses are looking to capitalize on this shopping frenzy. This is the main reason why BFCM marketing is a popular topic for marketers. 
Black Friday, which falls on the day after Thanksgiving, and Cyber Monday, the following Monday, have become synonymous with massive discounts and online shopping sprees. BFCM for e-commerce requires a specific strategic approach. For Shopify store owners, these two days represent a significant opportunity to boost sales, attract new customers, reward loyal ones, and retain them. Competition is fierce, and diversifying from your competitors is essential. 
Shopify's BFCM sales in 2022
Before we dive into the details of preparing your Shopify store for BFCM, let's look back at Shopify's remarkable performance during the 2022 BFCM weekend.
In 2022, Shopify merchants collectively generated a staggering $7.5 billion in sales during the BFCM weekend. This incredible figure represents not only the growing importance of e-commerce but also the massive potential for individual Shopify store owners to thrive during this shopping extravaganza.
The key takeaway here is that BFCM is not just for retail giants; it's an opportunity for businesses of all sizes, including your e-commerce store, to make a significant impact.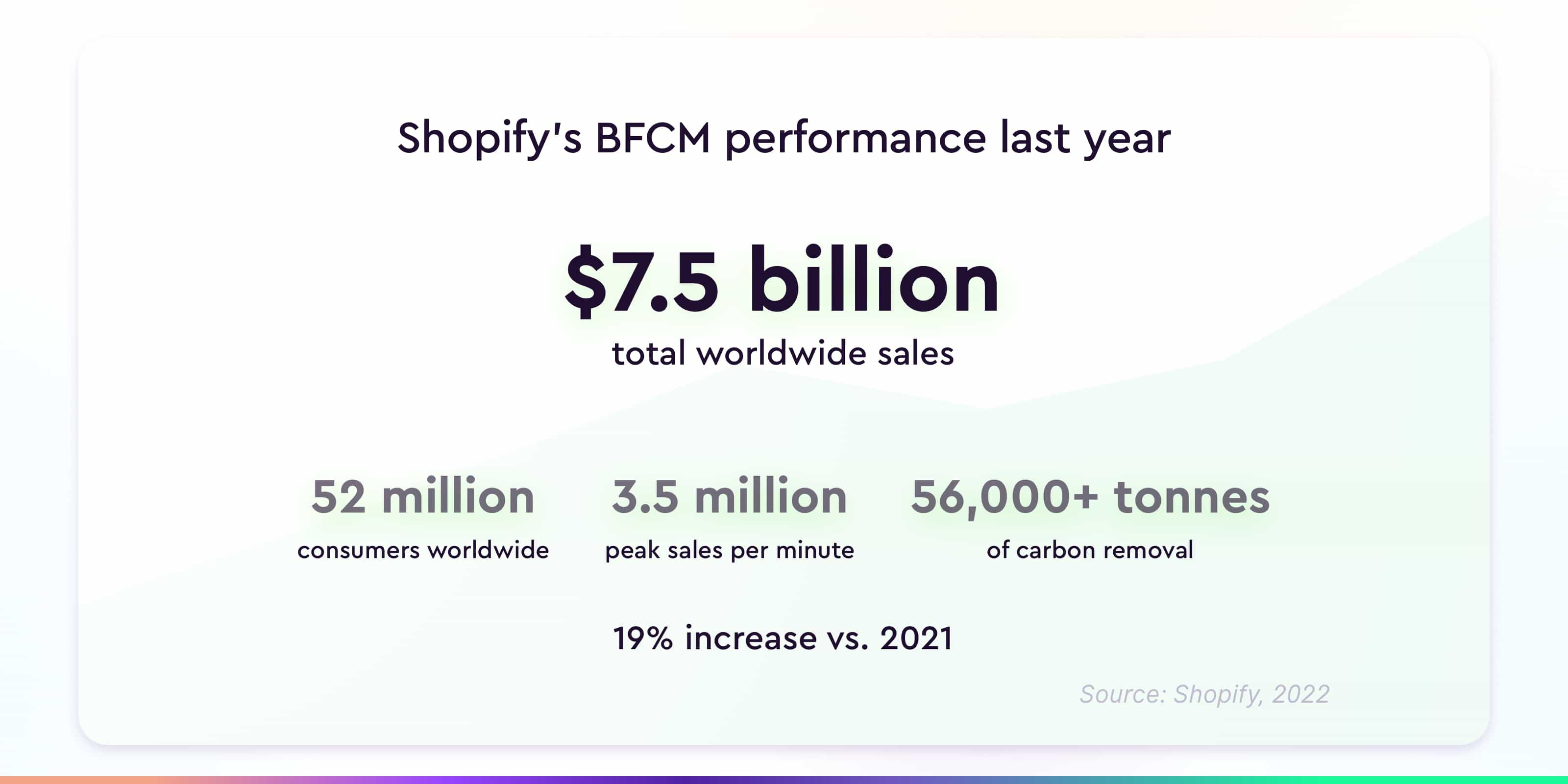 Source: Shopify
Preparing your Shopify store for BFCM
Getting ready for BFCM takes careful planning and preparation. Here's how you can set the stage for a successful sales season and ensure your store can handle the surge in traffic.
Set the stage for successful sales
Before the BFCM rush begins, it's essential to build anticipation and excitement around your store. Think of it as opening night for a blockbuster movie. Create buzz and anticipation among your customers.
Start by teasing your BFCM deals on your website and social media platforms well in advance. You want your audience to be eagerly awaiting the moment your discounts go live. Consider running countdown timers on your site, sending out teaser emails, and posting sneak peeks of the products that will be on sale. Be creative!
By generating excitement early on, you can ensure that your customers are not only aware of your deals but are also emotionally invested in your BFCM event. 
Should you differentiate your offers, be specific in your Black Friday marketing and Cyber Monday marketing - make clear differences.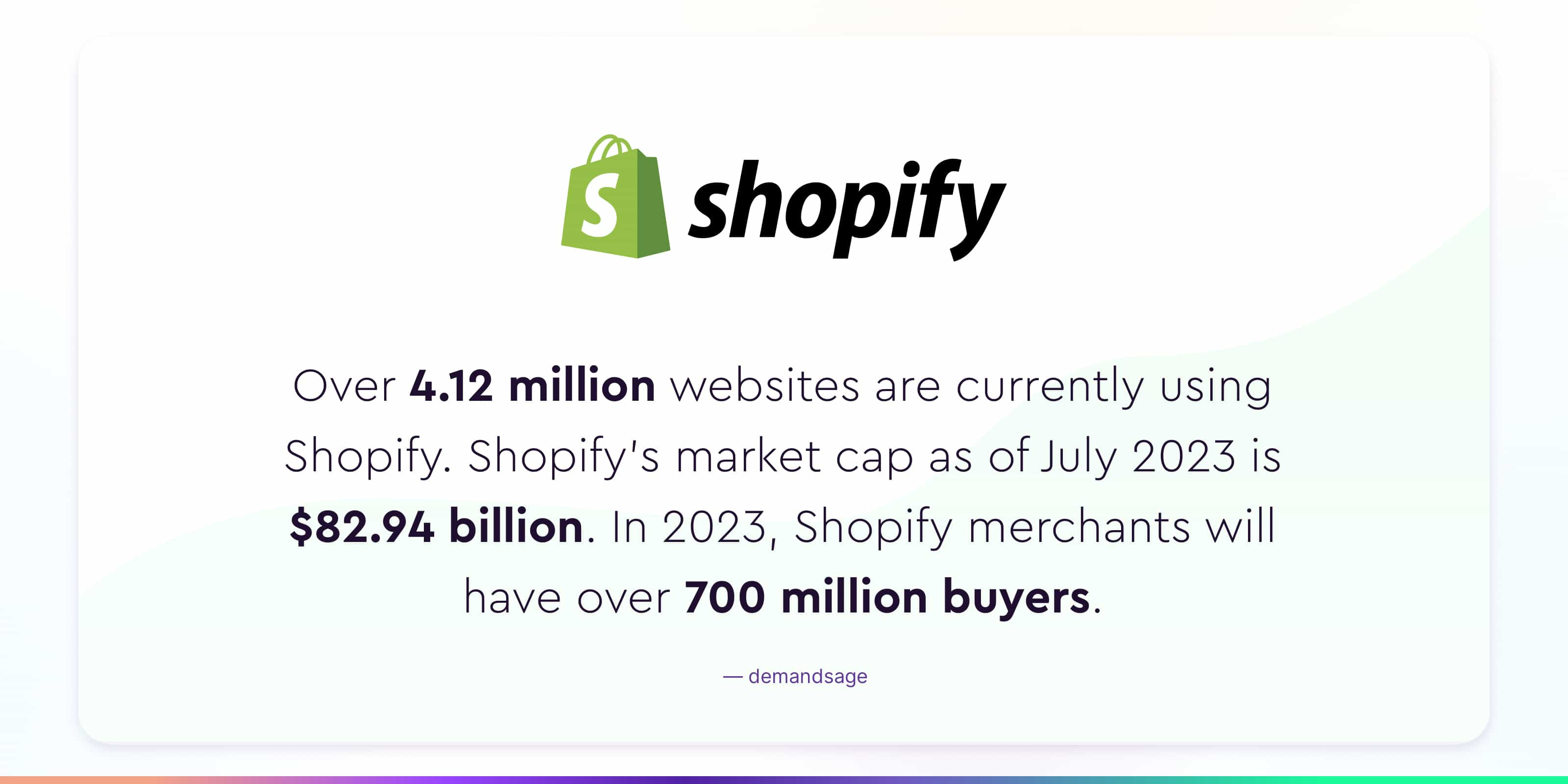 Source: Crowny - NFT-gated communities
Make sure your store can handle volume
A sudden influx of traffic can be overwhelming for your website if it's not prepared. Imagine a store that's bursting at the seams with eager shoppers - you'd want it to run smoothly without any hiccups.
To ensure your Shopify store can handle the surge in visitors, it's crucial that your store works as it should. For example, slow-loading pages can drive potential customers away. Optimize your website's speed to provide a seamless shopping experience. Also, many shoppers browse and buy using mobile devices - so ensure your website is responsive and mobile-friendly. If necessary, consider upgrading your hosting plan temporarily to accommodate the increased traffic. Talk to your hosting provider about options for scaling up during BFCM, and what their best practices are. 
Before BFCM arrives, rigorously test your website. Ensure that your checkout process is smooth, payment gateways are working correctly, and all links are functioning as they should. Especially if you've made any changes leading up to the event. Also, make sure your aftersales is set up right: have a plan in place to handle customer inquiries and support during the high-demand period.
By taking these proactive measures, you'll be ready to optimize the customer journey and provide a seamless shopping experience, even when the traffic on your site is at its peak.
BFCM checklist for Shopify stores
Now that your website is ready, let's dive into the essentials of preparing your e-commerce store for BFCM. We've compiled a comprehensive checklist, ensuring you don't miss a beat. It covers everything from planning ahead to monitoring performance.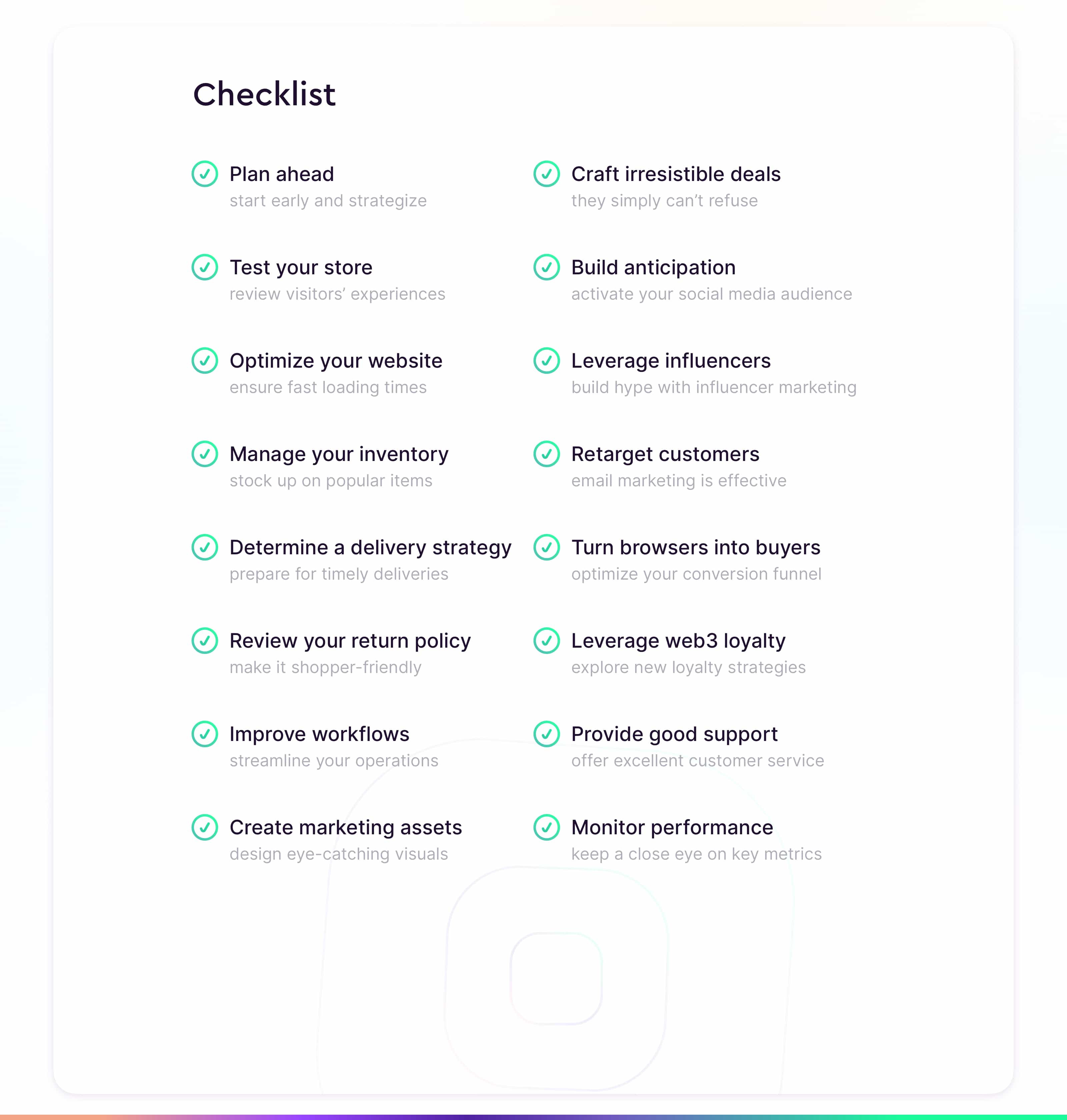 Tip: share this image with your e-commerce colleagues to ensure they are well-prepared!
✅ Plan ahead: start early and strategize
Begin your BFCM preparations well in advance. Craft a solid strategy for maximum impact.
✅ Test your store: review visitors' experiences
Put yourself in your customers' shoes. Ensure seamless navigation and shopping on your site with proper customer journey management.
✅ Optimize your website: ensure fast loading times
We can't repeat this enough: speed matters. Optimize your site to keep impatient shoppers engaged.
"Statistics indicate that 40% of visitors will leave a website if it takes longer than three seconds to load" - Browserstack
✅ Manage your inventory: stock up on popular items
Stock wisely, ensuring you're well-prepared for high-demand products. You don't want to miss out on sales.
✅ Determine a delivery strategy: prepare for timely deliveries
Plan for efficient shipping to meet customer expectations. Every year it's chaos, make sure to learn from these experiences.
✅ Review your return policy: make it shopper-friendly
A flexible return policy can boost shopper confidence. It might be that last little push they need to purchase a product.
✅ Improve workflows: streamline your operations
Efficiency is key; streamline your processes for a smoother BFCM so you can meet the promises you make to your customers.
"52% of business leaders believe that 10-30% of their daily tasks can be automated" - Cflow
✅ Create marketing assets: design eye-catching visuals
Visual appeal grabs attention. Investing in compelling graphics isn't new, yet it still significantly boosts content engagement.
✅ Craft irresistible deals: they simply can't refuse
Make offers too tempting to pass up for BFCM shoppers. Get creative, discover what your audience wants and fulfill this desire to attract new customers, and improve customer lifetime values.
✅ Build anticipation: activate your social media audience
Start a buzz on social media to get your audience excited. Use your channels to get UGC creators, your social media audience will amplify your efforts.
✅ Leverage influencers: build hype with influencer marketing
Collaborate with influencers to increase your brand's visibility. Make sure to pick your influencers carefully to fit your brand.
"Research shows increasing customer retention rates by 5% increases profits by 25-95%" - Harvard Business Review
✅ Retarget customers: email marketing is effective
Utilize email marketing for Black Friday to remind and convert potential buyers. It sounds simple, but data and research keep reminding us of the effectiveness of this approach.
✅ Turn browsers into buyers: optimize your conversion funnel
Encourage shoppers on the path from browsing to purchasing. Once people are browsing your website, you need to make sure they're converting as much as possible.
✅ Leverage web3 loyalty: explore new loyalty strategies
Tap into innovative loyalty strategies. Converting customers with your BFCM marketing is step one, retaining them is even more important. Web3 loyalty program software is a game-changer to make it happen.
✅ Provide good support: offer excellent customer service
Outstanding customer support can set you apart during BFCM. It also improves customer loyalty and therefore is not to be underestimated.
✅ Monitor performance: keep a close eye on key metrics
Track metrics closely to adjust strategies for maximum results. Successes and mistakes of this year are the most important lessons for the next one.
Have you been able to check them all yet?
3 case studies of successful BFCM campaigns
To inspire your BFCM journey, let's take a look at some real-world success stories from previous years.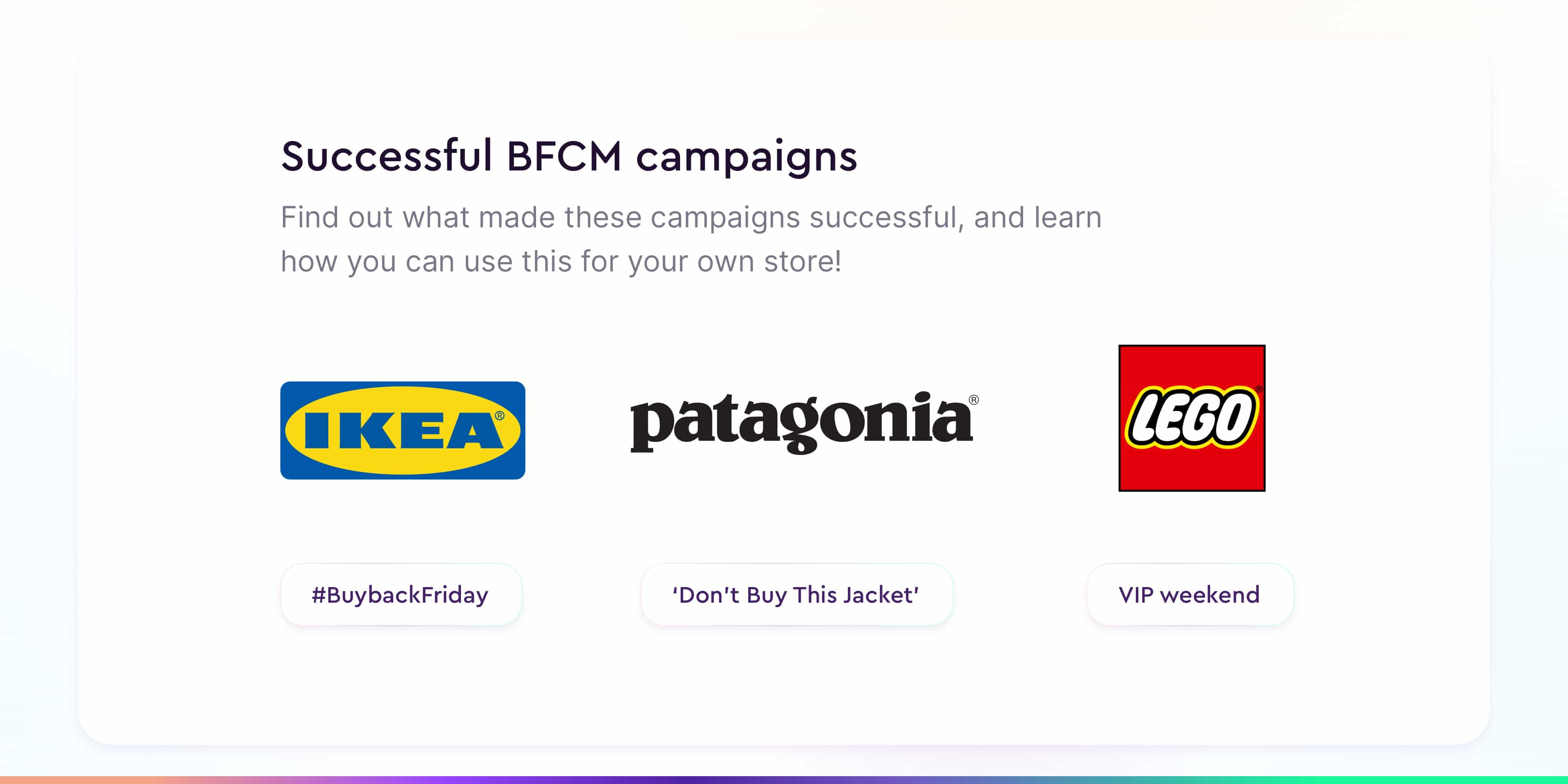 IKEA #BuybackFriday
In 2011, IKEA took a bold step by urging customers not to buy their products on Black Friday. Discover how this unconventional approach paid off.
IKEA's "Buyback Friday" campaign encouraged customers to bring back old furniture in exchange for store vouchers. This brilliant sustainability-focused campaign not only garnered attention but also aligned with IKEA's commitment to reducing waste and promoting eco-friendly practices.
Patagonia 'Don't Buy This Jacket'
Patagonia's thought-provoking message in 2011 challenged consumerism. Learn how their mission-driven BFCM campaign led to positive change.
Patagonia's "Don't Buy This Jacket" ad in The New York Times on Black Friday 2011 urged consumers to think before buying. This unique approach resonated with environmentally-conscious shoppers and emphasized the company's commitment to sustainable practices.
LEGO VIP Weekend
LEGO's VIP Weekend is a testament to how exclusive offers can drive loyalty and sales. Explore how they keep their loyal customers coming back for more.
LEGO's annual VIP Weekend event rewards loyal customers with exclusive benefits like double VIP points, exclusive gifts-with-purchase, and offers on exclusive sets. By making their VIP customers feel special, LEGO encourages repeat business and builds a community of devoted fans who stay engaged in their loyalty loop.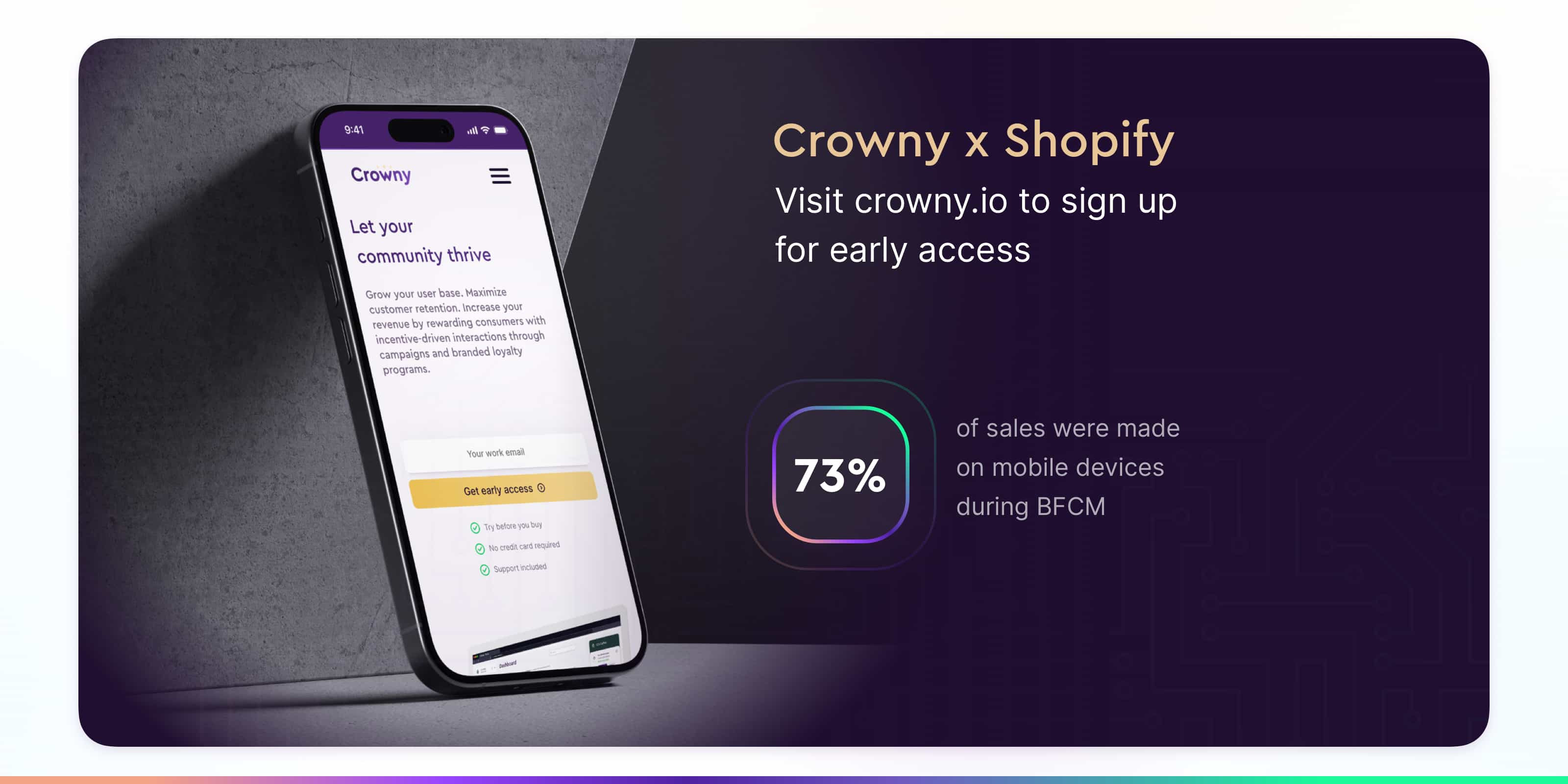 Before we conclude
Before we conclude, we have an exciting announcement for Shopify store owners. Crowny, the innovative Web3 Loyalty Platform, will soon be available for businesses looking to foster customer loyalty and improve customer lifetime values. Learn more on our website, and sign up now to get early access!
Shopify resources
In the meantime, do you need more resources to make your Shopify store thrive? We've got plenty in our archive and have plenty underway still. Here are the most recent ones:
Want to stay ahead of competitors and be the first to receive our latest resources?
Subscribe below!