Check out our October monthly recap: from revamped articles to an exclusive community call, $CRWNY updates and the outlook for next month - read it all.
Before we get serious, let's kick this recap off with some cute friends of ours; we celebrated World Animal Day with our office dogs Lulu and Kioshi!
Show some love on Linkedin and Twitter
Staying consistent
This month we've remained consistent with weekly blog posting, which is one of the components of our SEO strategy. Quality blogs keep our audience informed, demonstrate expertise, amplify online presence, and build towards a strong position in the competitive SaaS landscape. It also improves our ranking on search engine result pages over time, which will drive website traffic and eventually result in organic conversions. 
"The ROI of SEO for B2B SaaS is 702% with a 7 month Time to Break-Even" - Userguiding
Let's find out what topics we tapped into.
Black Friday, Cyber Monday
The distribution of this article through our website and socials overlapped with last month. In the previous recap, we briefly elaborated on the contents of this article. So for this one, let's try something different. Instead of discussing the contents of this article, here is an explanation of the strategy.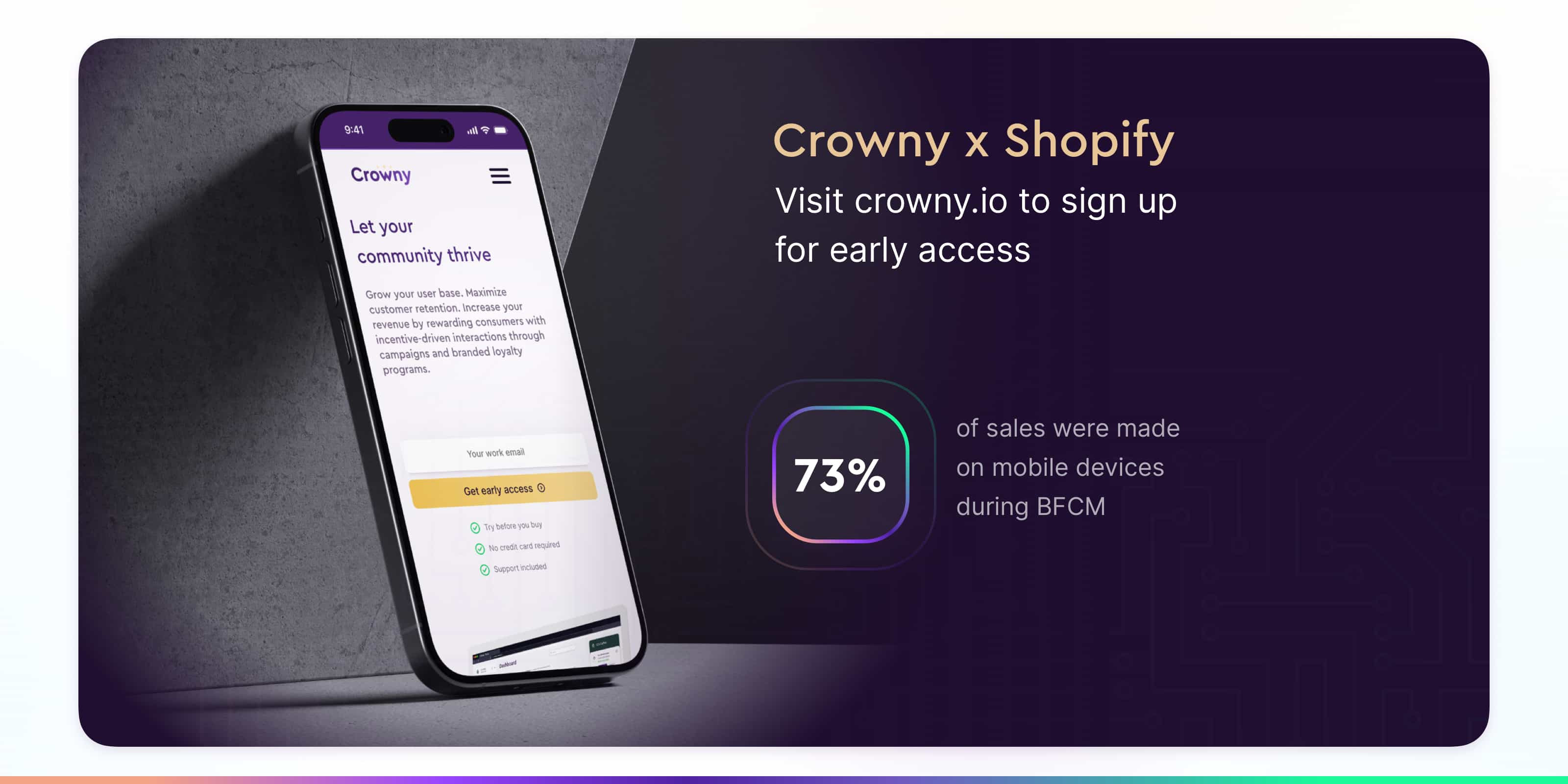 Purpose & strategy
Since we're targeting e-commerce brands, and our most important end-users are e-commerce marketers, it is crucial that our website can be found where this audience is searching. October is the month when marketers typically start preparing for BFCM. It's a competitive keyword to rank on, so a high ranking isn't achieved overnight. For now visitors enter the article through referrals and our social media while we are building towards a high position in search engine result pages. 
"Black Friday Cyber Monday weekend is the highest volume shopping event of the year for Shopify merchants" - Shopify
Regarding the content: by first providing actionable tips and then discussing the added value of web3 loyalty, the audience is informed about the benefits of web3 loyalty as a concept. Discussing the topic objectively is important at this stage since the reader should not feel like we are trying to sell something for the majority of this article. In this way, the reader's attention is held, and interest in web3 loyalty is sparked within the e-commerce community. 
Let us know if you want us to include more brief 'purpose & strategy' elaborations like this one!
Loyalty program benefits
Purpose & strategy
We've recently enriched our previous blog on loyalty program benefits for Shopify brands with more extensive insights, more extensive internal linking, additional examples, scannable listicles, and nice visuals. Enriching blog articles is something we've started doing recently as a recurring activity, with good reason:
"As a result of HubSpot's ongoing historical optimization, we've been able to generate way more value from content we've published in the past. As a matter of fact ...

We've more than doubled the number of monthly leads generated by the old posts we've optimized.

We've increased the number of monthly organic search views of old posts we've optimized by an average of 106%."

- Hubspot
Discover the multitude of benefits in loyalty programs for Shopify brands, from increased customer retention to improved brand experience. Learn from industry leaders and explore the long-term advantages of loyalty initiatives. Dive into the detailed article now!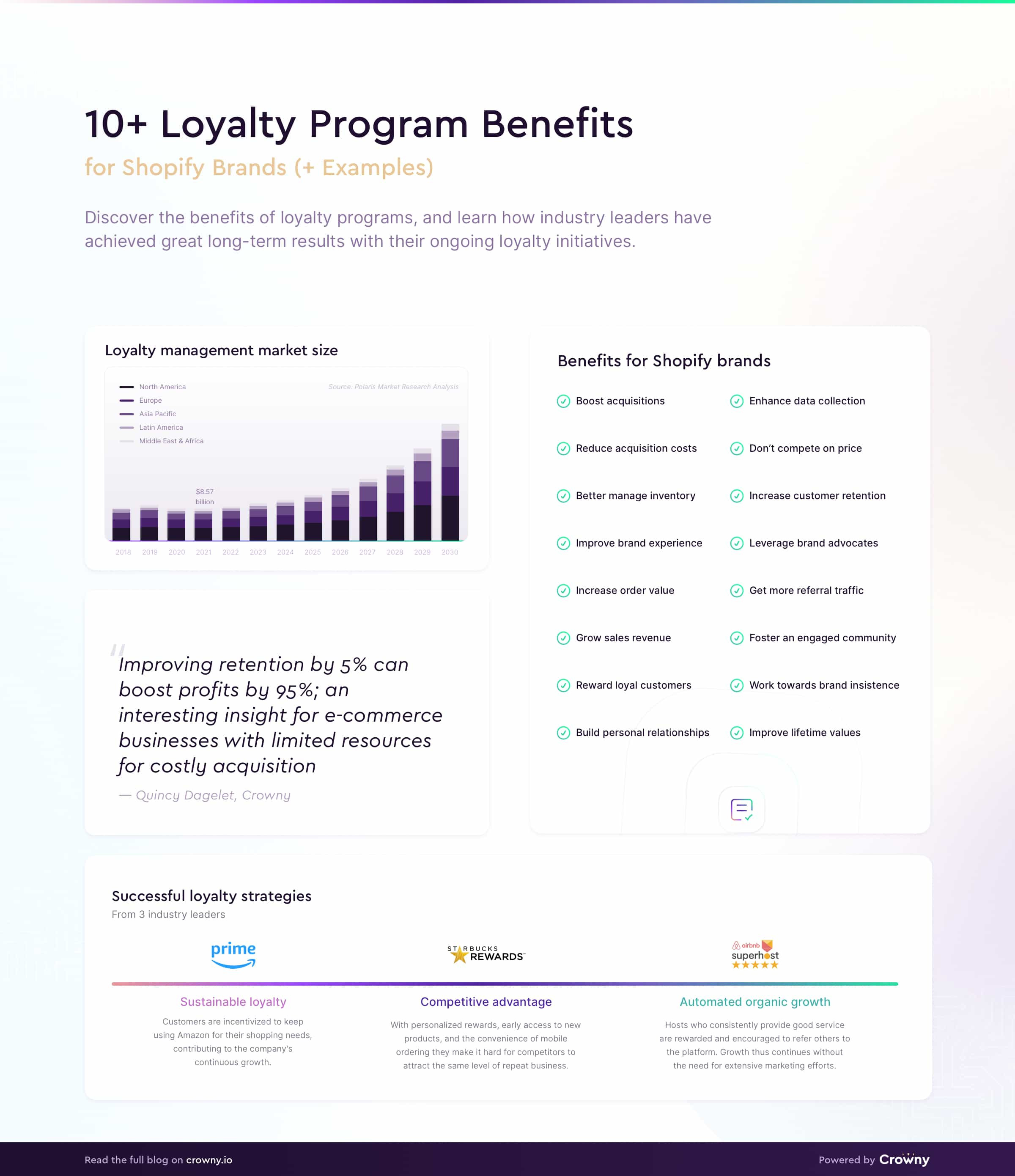 Customer loyalty analytics
Last but not least, discover the power of customer loyalty analytics! Learn how blockchain and AI elevate data insights, shaping customer relationships. Explore the role of data analysis, challenges in data management, and the transformative role of blockchain in fostering transparency and security.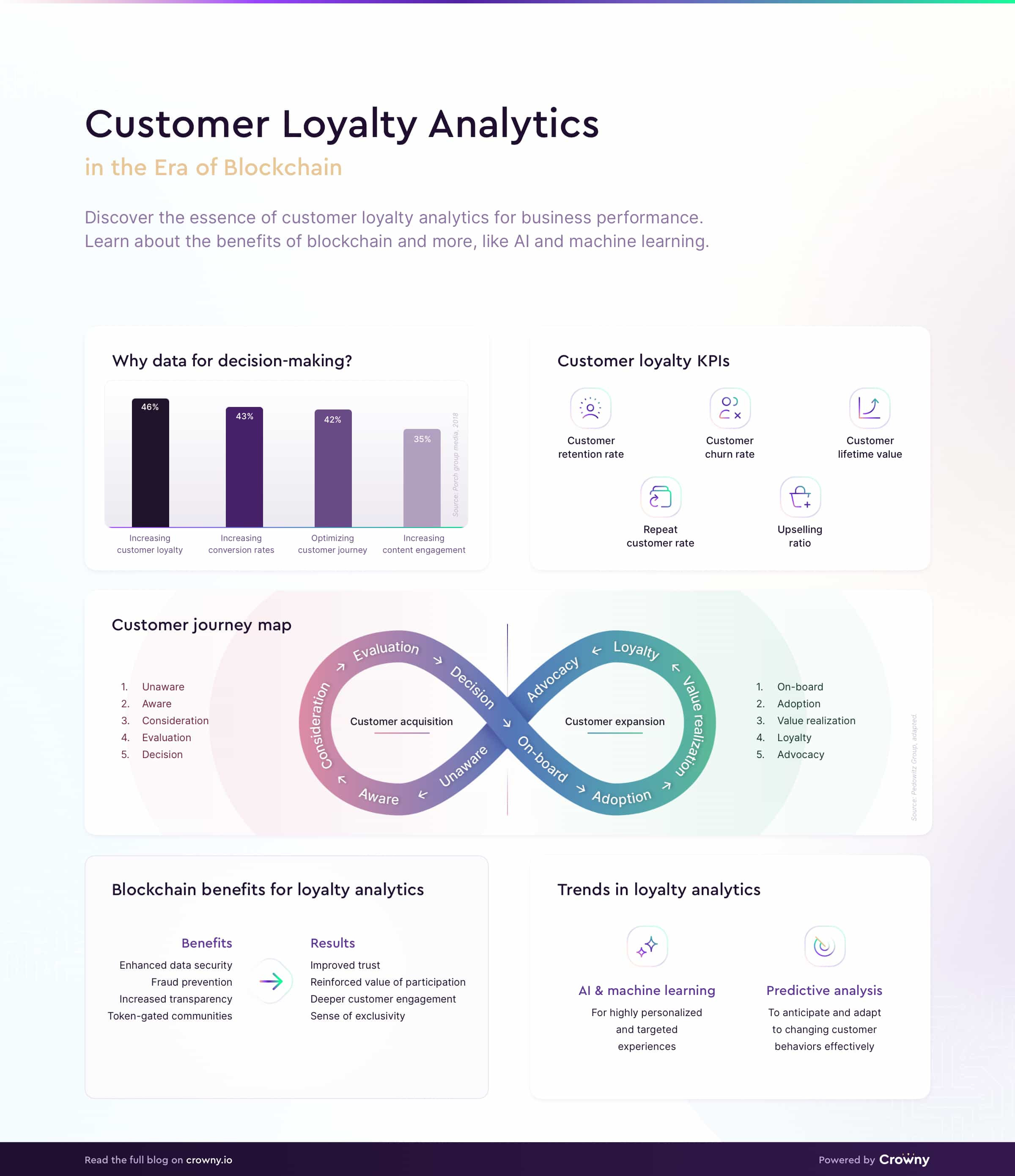 Community
Embracing the spirit of appreciation within our community, as always, we recently rewarded the consistent support of one of our community members with a Crowny hoodie. He earned it a while back already; better late than never!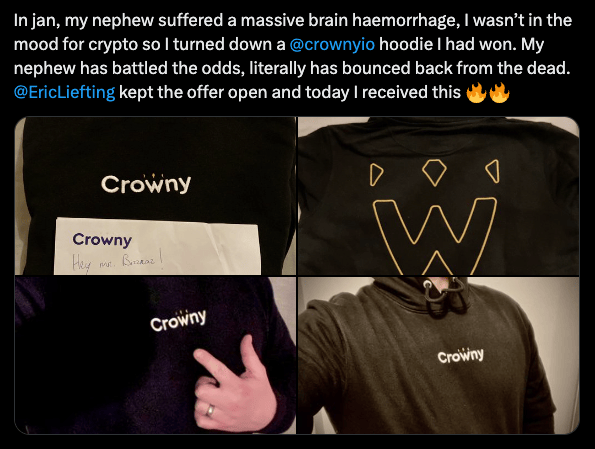 Exclusive community call
Highlighting the close-knit bond within our community, we recently hosted an exclusive call for our most supportive members. During this engaging session, we provided a demo of our platform, offering valuable insights into our current progress and future milestones. 
We shared some bits of our strategic (internal) roadmap, discussing our expansion plans and how we aim to scale our operations to new heights. We also delved into the pivotal role of the $CRWNY token within our ecosystem, emphasizing its utility and significance in fostering a thriving community.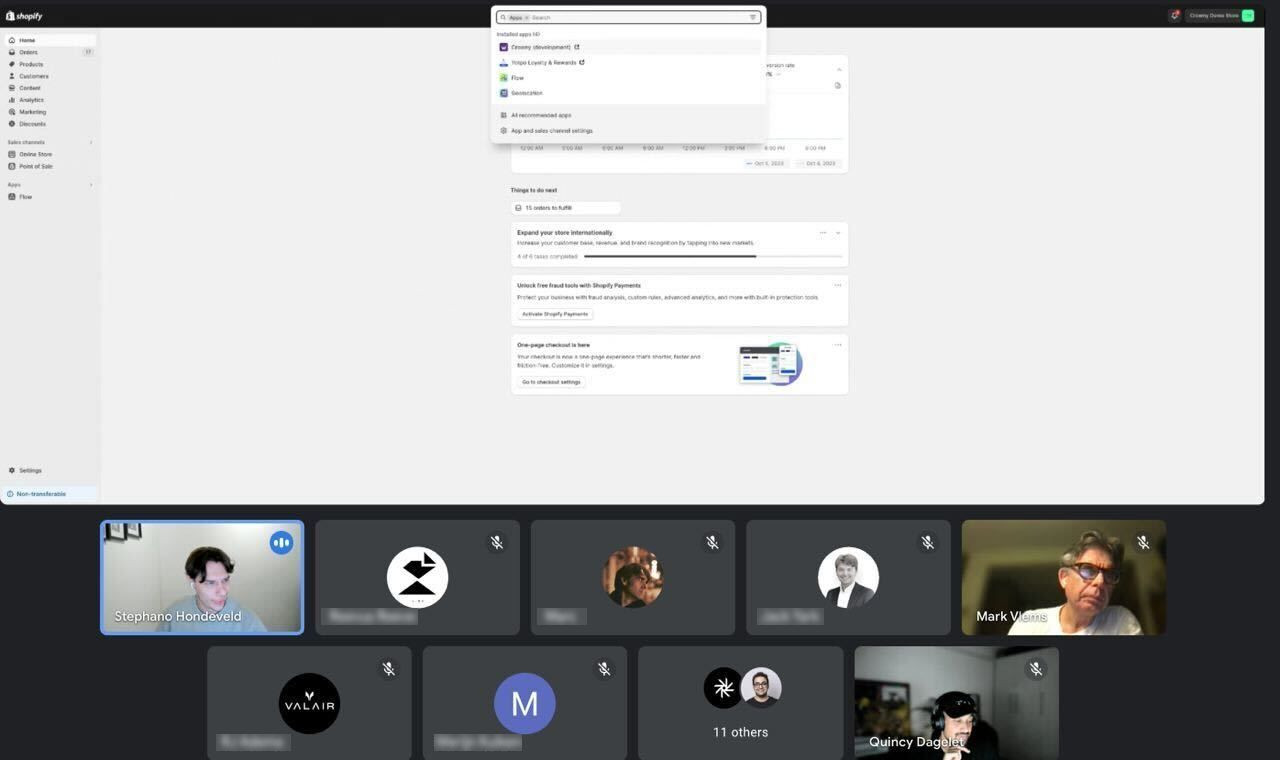 $CRWNY
In a recent update, CEO Quincy highlighted key $CRWNY developments. Notably, all vested tokens from the seed and private sale are now in circulation. The circulating supply has expanded by 250 million tokens, with no official team or founders' token sales to date. Our holder count is steadily growing, excluding AscendEX holders. Stay tuned for more exciting news and updates as we continue to strengthen the $CRWNY ecosystem.
Getting ready for Solana Breakpoint!
As we geared up for the Solana Breakpoint event at the end of October, we shared insightful Solana-related content, fueling excitement and anticipation within our community. 

Most of the exciting announcements around this event occurred in November. The event took place from the 30th of October to the 3rd of November. 
We will share a more extensive recap of our experience in the next update! Can't wait? You can always check our socials.
What's next?
In our previous monthly recap we elaborated on our goals for this month. We discussed our development progress, the expansion plans of our website, the optimization of our sales funnel, finalizing our pricing plans and preparing for a release. Moving forward into November, we continue to build upon the strides made in October. With a clear focus on expanding our global presence, we're exploring new horizons and opportunities for growth. 
NEAR
In case you have been following our announcements lately, you will have noticed that our CEO, Quincy Dagelet, attended and spoke at the NEAR APAC event in Vietnam recently. It was a good experience for both parties involved. That's why, in the first week of November, Quincy will be attending and speaking at the NEARCON conference in Lisbon as well. The main goal is to spread the word about Crowny in this ecosystem. Make sure to check out Quincy's X to discover the latest updates.
Follow-ups
Leveraging the fruitful meetings and connections established at the recent Solana Breakpoint event, we're actively pursuing promising collaborations and partnerships to further solidify our position in the web3 loyalty space. We're gearing up for an exciting period!
Release of the Crowny platform
As many of you are aware, we've dedicated substantial time to test and refine our platform. Following an in-depth analysis of our competitors in the target market, the team feels an undeniable sense of confidence in our platform's potential to lead the e-commerce loyalty industry.
We're thrilled to officially announce the submission of our diverse apps to their respective platforms. Our mobile app has been submitted to the Apple App Store and Google Play Store, while our platform undergoes final checks at Shopify. We've learned to keep things under wraps until everything's set in stone, which is why we will not share a release date for the time being. Following approval, we'll conduct final tests in the production environment before preparing for the release.
Brace yourselves, we are close.