Since it's tradition for us to publish a monthly recap on our progress every month we decided to showcase the highlights of this month as well, but besides all the platform developments we just shared for the entire quarter.
Crowny App 
✅ This month we have just submitted our first release candidate of the Crowny App to the App Store and Google Play Store. 📌 Twitter
✅ While we are patiently awaiting approval from the AppStore we continue testing the Crowny App. We shared a glimpse of the home screen, check it out. 📌 Twitter
✅ We also shared a quick tease of the new app home screen 📌 Twitter
Want to know all the details on our platform release? 
We shared a massive release update this week!
Branding & Website
✅ This new phase in our journey comes with a visual branding update! 📌 Twitter
✅ Our refreshed branding is reflected in the content as well, interact to earn! 📌 Twitter
🤝 Big thanks to our community for providing input in the polls we've shared during the last month.
✅ Updated homepage
Besides the visual and content updates we published with regards to our updated branding and positioning, we added another section to the homepage as well. The visuals are based on actual in-app screens, so they might look familiar already if you checked out our sneak peeks recently!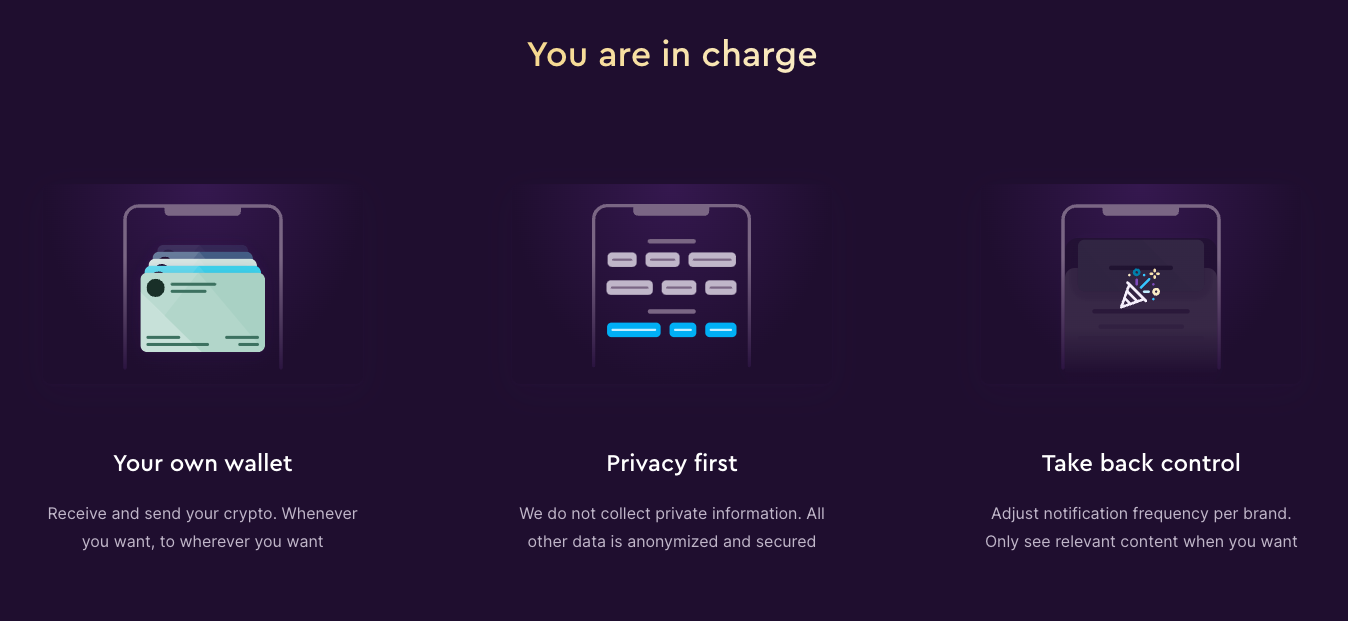 More updates for the home page are on the way. The most important one? Adding Call-To-Action buttons to the app stores once the app is live! 
✅ Updated metadata
Metadata will prove to be important for us in the future. We understand the importance of a website that ranks high in search engines and attracts a relevant audience to our website when doing so. Now that we've done a metadata update, sharing our content on socials will look a lot better as well with relevant information and visually appealing images.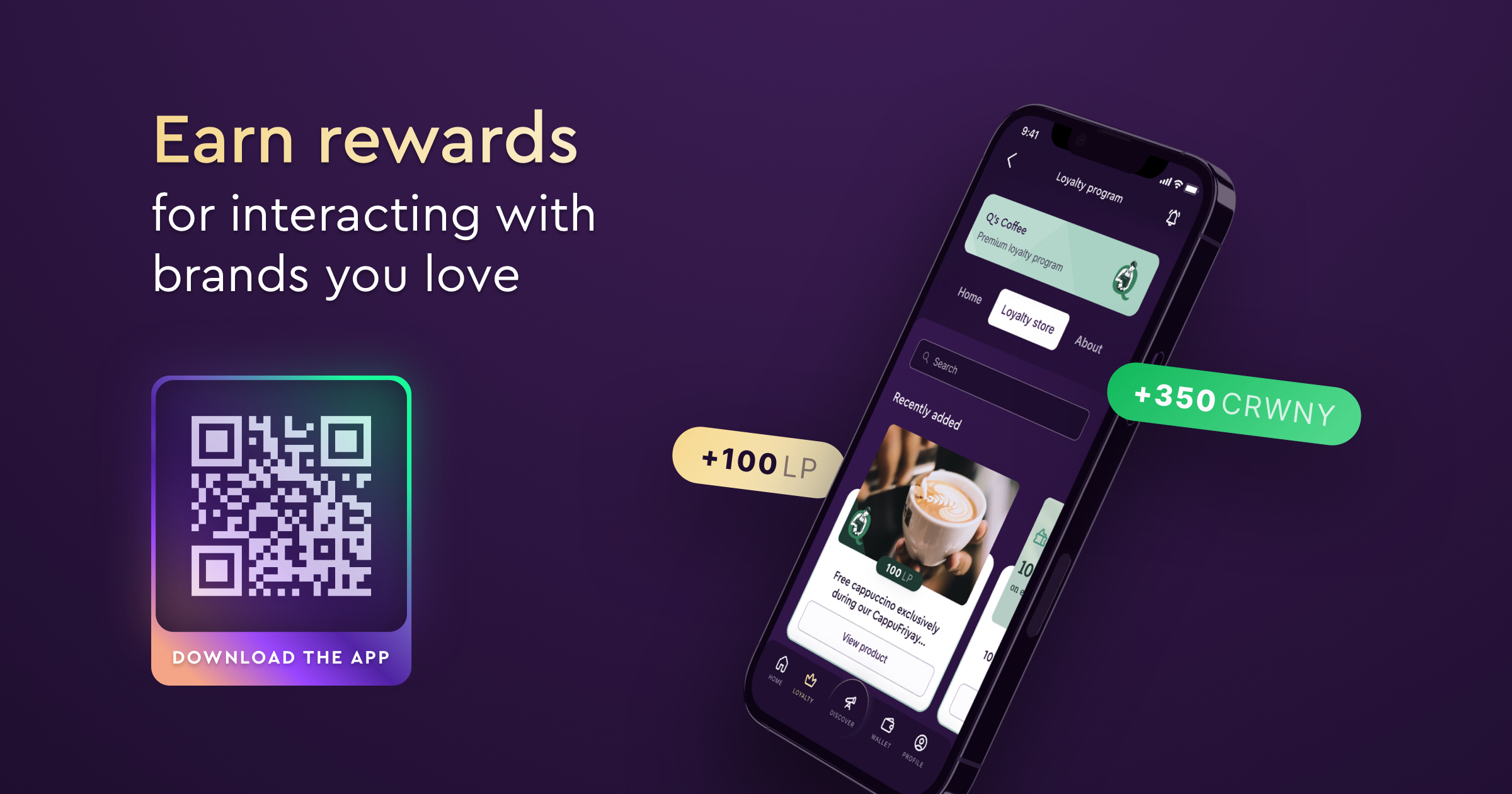 This is the featured image for the Crowny home page! When you publish a tweet with the link https://crowny.io/ in there, this is the visual that will appear as a preview image of the web page.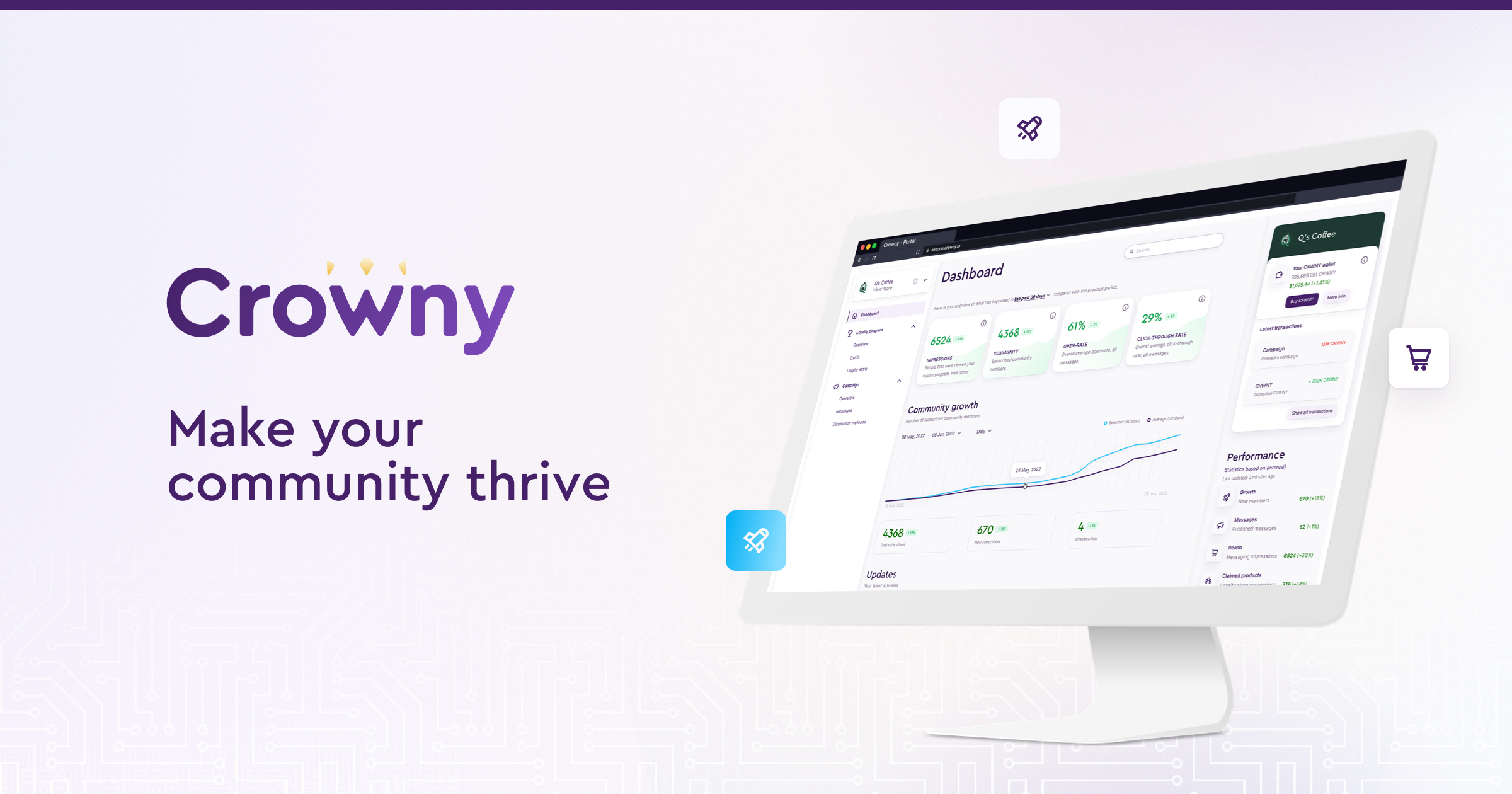 This is the featured image for the Crowny business page! You can share this one as well with the link https://crowny.io/business in your tweet. If you look closely you can see how our portal dashboard has progressed, but you can also just visit our business page!
We had also received multiple requests from the Crowny Fam to share the most recent brand assets, so they can use them for their own content creation. We added them to the footer of our website, you can check them out with this here. 
The Crowny Fam
✅ Some of you guys shared some nice in-depth use case threads, well done! 📌 Twitter
🤝 Congrats to the winner 📌 Twitter
🤝 Check out this other cool example of a use case: Crowny X Nike! 📌 Twitter
✅ We did something new: #interacttowinahoodie! 📌 Twitter
🤝 Based on the #interacttowinahoodie tweet, we gave away four well-deserved hoodies. We received over 300 comments, the Crowny Fam really brought something extra to the table. So we had to do something extra as well!📌 Twitter
Among other Crowny news…
✅ The promo for the HBC sponsorship is here, check it out! 📌 Twitter
✅ Hummingbot extended the $CRWNY liquidity mining campaign 📌 Twitter 
✅ Last but not least, we had a cute visitor in the Crowny office 🐶 📌 Twitter
Next up!
It's known that all we want to do next is release our platform. In the meantime, we continue to work with our partners to ensure both the app and portal fit their needs. Everything needs to be perfect for them to launch their loyalty programs when the time comes. Once we've got approval from the app store, we can announce a release date, you'll be among the first ones to know!
Do you know businesses that acknowledge the value of customer engagement and retention, and are looking for a way to make their community thrive?
Have them submit their email to get early access now.