The month of October was exciting for Crowny, as we launched the first version of Crowny, our web3-powered loyalty & marketing platform.
Companies that have agreed to test the portal have had a chance to create branded loyalty programs, participate in testing activities and events, create exclusive products for their loyalty stores, and even set up the reward system. This blog post is to understand how we handled the testing month.
What has changed?
The Crowny Portal has undergone multiple changes since the launch of the version 1 we tested about a year ago. The design and functionality have been improved to make the portal user-friendly and intuitive. The Crowny Portal is the place where companies can log in, view their ongoing campaigns and programs, onboard community members and more. Unlike previously, now we have invited a selected number of companies to test the functionalities, opening a new chapter of external testing and onboarding first clients onto the Crowny platform.

Crowny Portal: a quick walkthrough
The Crowny Portal is where companies create their accounts, set up the branding and design their loyalty program. The next thing that companies were able to test is creating a loyalty store, where they can offer customers discounts, limited edition products, exclusive event tickets and more creative deals to incentivize their loyal customers for repeat purchases. 
Members of a loyalty program are set to interact with the brands' content to earn loyalty points and $CRWNY tokens to later spend on desired products in the loyalty store. Brands can create various campaigns in the Crowny Portal to interact with the members of their loyalty program and increase the existing customer engagement rates.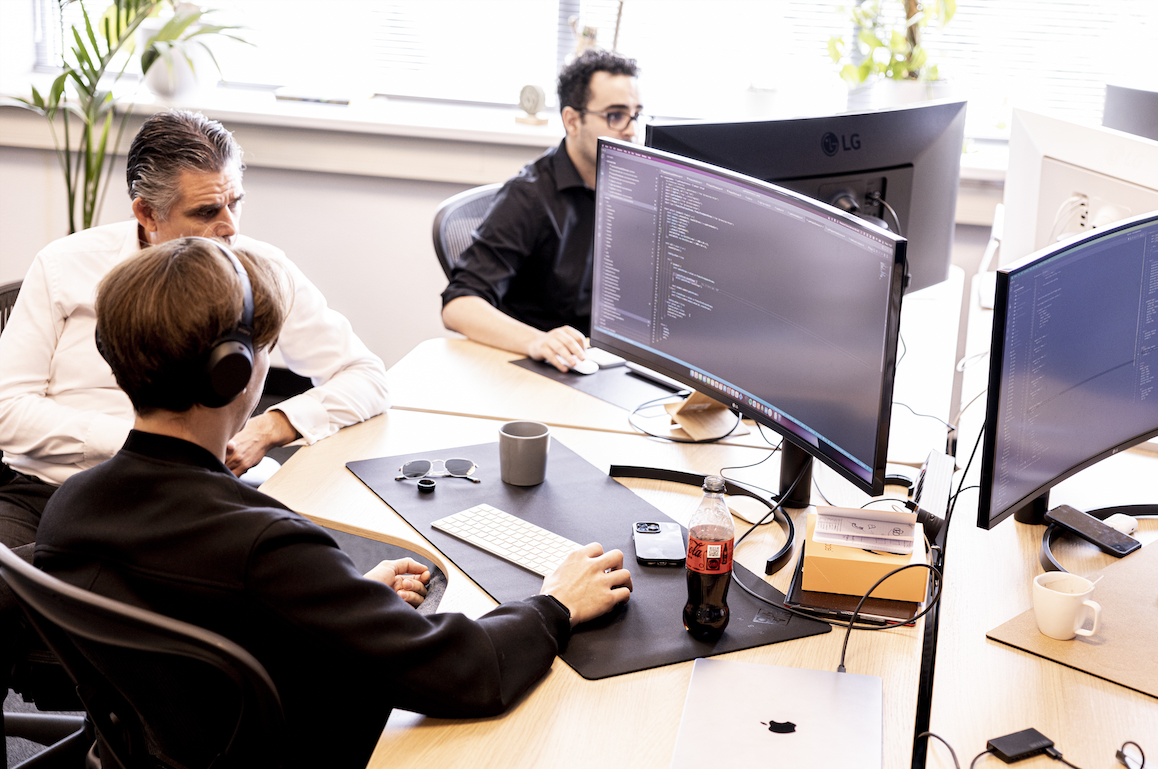 While creating a сampaign the companies can select a goal, audience, create a new message or pick an existing one, and choose a distribution method. After that, they have to determine the campaign budget, set the dates, days and time of the campaign. 
Implementation challenges
As with every project, there were some implementation challenges. While the core functionality is clear, designing a product that meets the needs of both users and marketers was a little more challenging. 
First, we had to make sure that the app was user-friendly for the users, who may not be as experienced with digital technology. Next, we needed to ensure that the portal was easy for the brands to use and that they could track the rewards and reevaluate their campaigns easily. The team and the Alpha testing group have provided valuable feedback and suggestions, which has helped to make the portal more intuitive and easy to use. 
Marketing and communication efforts
The marketing and communication efforts were centered around the soon launch of the Crowny portal app. We used our blog to spread awareness about customer loyalty and Crowny's solution that helps businesses to acquire more repeat purchases in the long term through incentive-driven interactions. We ended up publishing four blog articles: 
📌Lifecycle Marketing: How you can Boost Customer Lifetime Values
📌How to implement blockchain in your marketing strategy
📌Employee and Consumer Rewards Program: 4 Key Results & Must-haves
📌Incentives for Engaged Customers: 6 Examples & Benefits
The team has been very active on social media and has shared updates, insights, and tips related to Crowny.

Plan for November
As we head towards the end of the year, we will continue building our solution. In terms of communications, the focus will shift to engagement. We will be launching a series of events, challenges and activities to engage with our community even more. Let's make Crowny's community thrive!
Conclusion
Crowny is a great example of how we are bringing together the best of both worlds. The app leverages the rewards concept to create a fun and engaging experience for its users. We are excited about what the future holds, and look forward to making Crowny a truly rewarding experience for businesses and their customers. 
As we conclude another busy month at Crowny, we invite you to sit back and savour the best bits of the Crowny blog. From expert advice to new trends, we've compiled everything you need to know about nowadays digital marketing and customer loyalty in one place.
Get early access to schedule a demo now.