Welcome to the first monthly recap of 2023! We're proud to share the progress and achievements of our dedicated team. Read everything about January now.
Table of contents
☑️New year, new goals

☑️Community engagement

☑️Testing

☑️What's next?
New year, new goals
As we look back on the first month of 2023, it's clear that this year is off to a strong start. We've seen tremendous growth and success in our company. From new developments to key accomplishments, we have made steady progress. We are more excited than ever to share what we have been working on, even though many of our developments remain behind closed curtains for the time being. The year started with a team gathering, during which we shared and discussed the internal roadmap. With this new year, new goals arrive. The team is excited and motivated to make it happen, together with our strong community.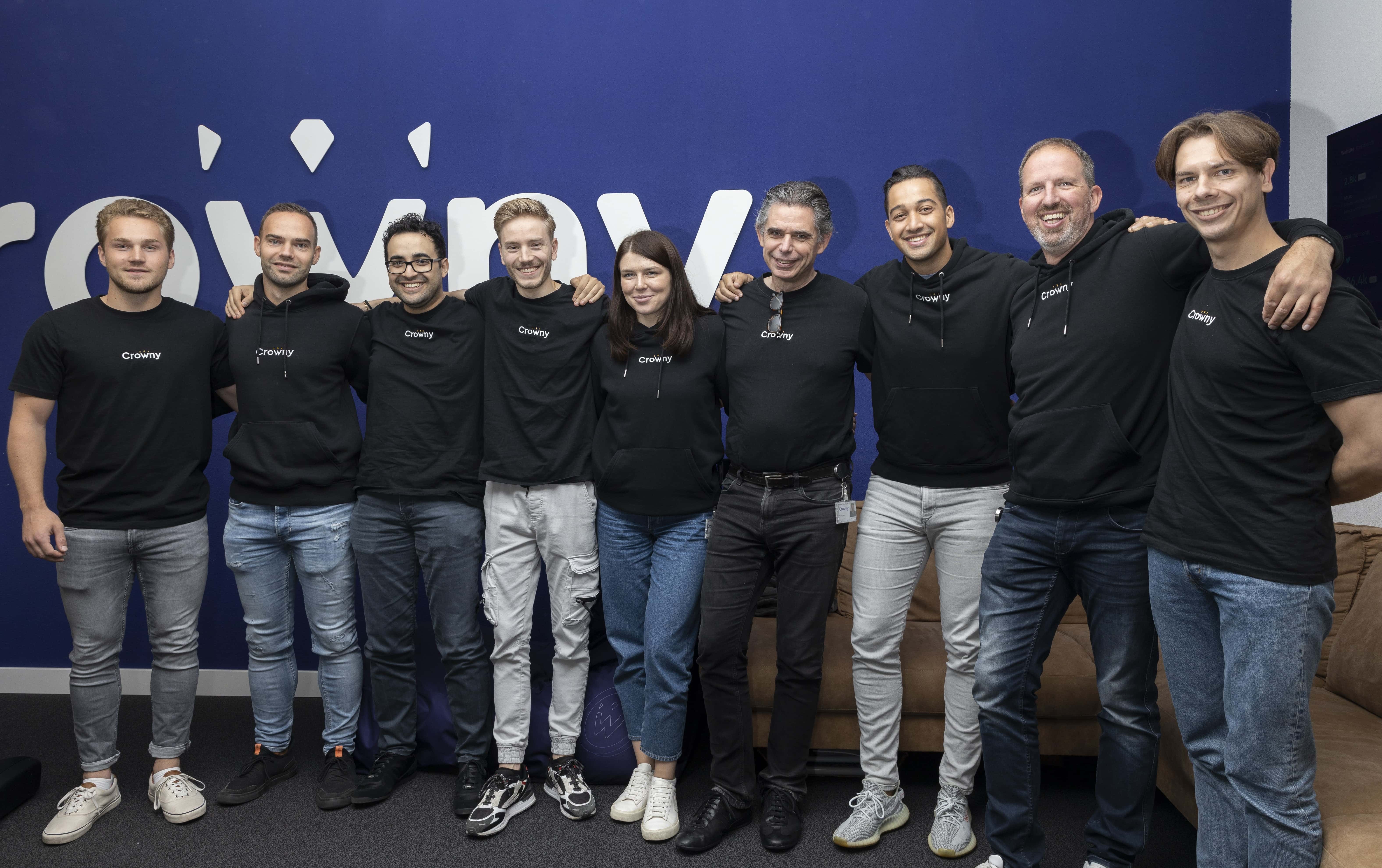 🔗 Wish the team a successful new year on LinkedIn!
After expressing our best wishes to our followers, it was time for us to reflect on an interesting year gone by. The past year was filled with surprises, both positive and negative. Especially for the crypto industry, there were some major lessons to learn from. We kept our heads down and continued building. Read everything about it in the yearly recap for 2022. 
Share the yearly recap with your followers
📌 Twitter
🔗 LinkedIn
Community engagement
As always, our dear community has been with us along the way. Your feedback is crucial to us in this stage of our development, and your input is always appreciated. Be aware that we always check everything, and take every single piece of feedback into consideration. For example, we asked you guys if you would think ChatGPT could offer the Crowny Platform added value. The most obvious use case would be to use AI for content creation, so marketers that use Crowny in their standard toolkit are able to efficiently generate content for their campaigns. Check out the results of our poll!
Besides asking you all for valuable feedback, we want to have some fun at times as well. Crowny CEO Quincy Dagelet decided to do just that and shared some of the old logo concepts that had crossed his desk a long time ago. It's safe to say we are happy with the decision we made back then. 
Check out the tweet for some nostalgic Crowny logo designs
📌 Twitter
We have been settled on our logo and branding for a while now, and are satisfied with how it turned out. Even though we have no plans of changing it anytime soon, we have noticed that some people like to use their own version of our logo. As you may know, Crowny partnered with the football club HBC a while back. It's one of the partnerships we are most proud of! 
With the massive success of the club over recent years, installing a new scoreboard seemed suitable. When the Crowny logo was displayed for the first time at the start of the match, however, our designer's heart skipped a beat. Here's why: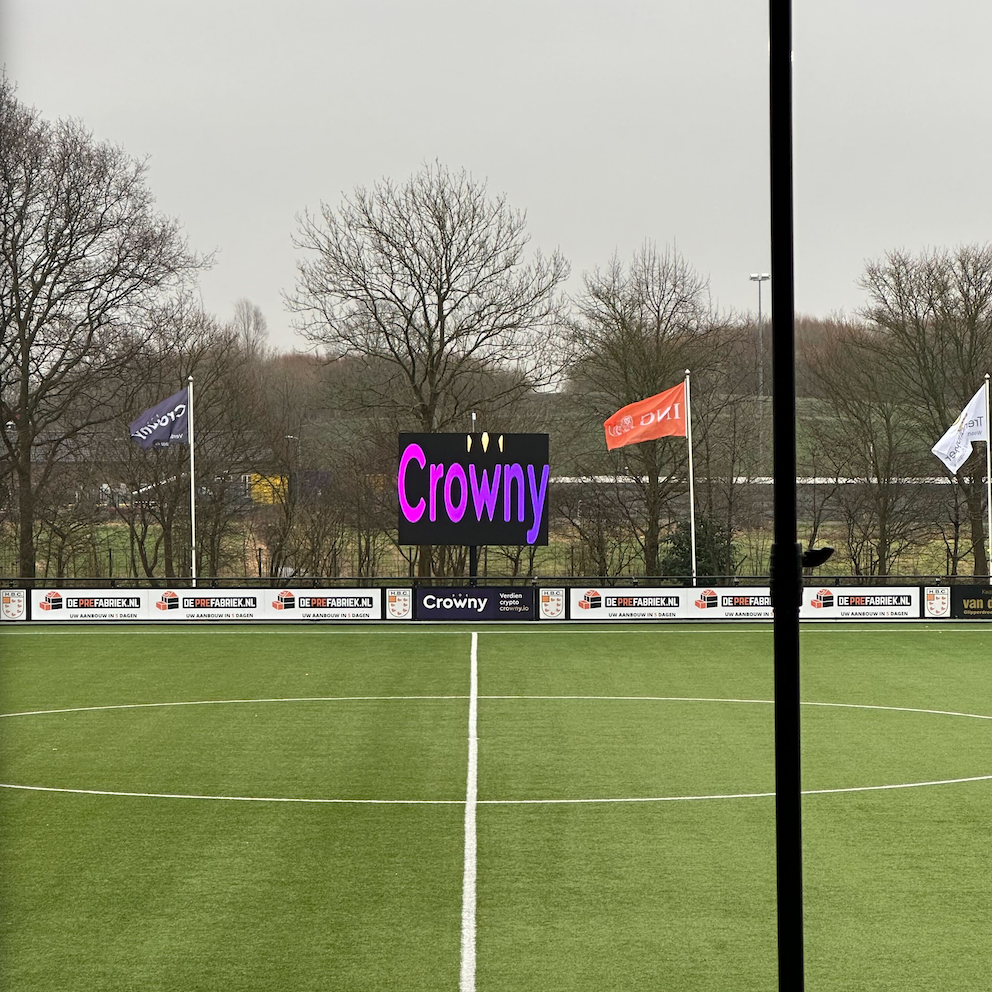 Spreading the word
Besides great feedback, we can always count on our community to spread the word. With our blog articles, we aim to give you all the tools you need to share the Crowny narrative. In our latest article about event-based marketing, we shed a light on the added value Crowny can bring to this already effective marketing method. 
Make sure to share the article on your socials
📌 Twitter
🔗 LinkedIn

...there is much more value that customers generate these days. You can think about spreading the word on socials, providing customer data, word of mouth, social proof, feedback, and reviews
Results
With the combined effort of community sharing on socials and SEO-related activities from the marketing team, our website is starting to generate some promising results. This month we shared that our best-performing blog article of all time, for generating organic traffic, is the article about blockchain-based loyalty rewards. Make sure to read it if you haven't already. 
Even though our blog articles are great for generating organic traffic in search engines, they are not the most visited pages on our website. We received interest from the community to share what the most visited pages of all time are. Here you go. Let us know if these were the pages you expected to be at the top!
📌 Twitter  
Testing
Especially during the last months of 2022, we have been working hard with our group of testers to optimize the Crowny Portal. Testers have been able to create their account and roam freely within the portal. They were able to:
✅Create their own loyalty program

✅Design a branded loyalty card

✅Upload their branding assets 

✅Open up their loyalty store

✅Add community-exclusive deals

✅Schedule incentivized content campaigns

✅Set up a reward system with their own branded loyalty points
Currently, we are testing some of the new features of the Crowny Platform that allow the testers to actually preview their content campaign on mobile. Even though we display campaign previews within the portal as you go using modals, there's nothing that will beat a preview on your own phone. In the end, this is how your target audience will receive the content. To make this happen, we launched a 'special' Crowny App. It's a developers' app solely meant for our portal testers. This way they could experience the result of the dummy content they had created during portal testing. We received great responses from our testers and will share more visual content with the rest of the community soon.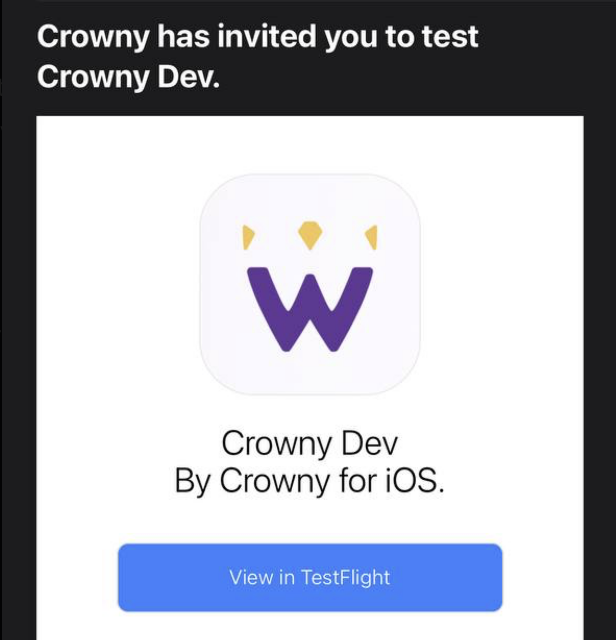 What's next?
We have been actively processing the feedback we have received, and will continue to do so. Our team is working hard to ensure that optimized flows and features will provide a more effective experience. We are also preparing with our partners to ensure a successful launch of their programs. A successful release of the platform requires close collaboration and careful planning, and we are committed to ensuring that everything runs smoothly. 
We would like to thank you for your continued support and patience.
Brands can get early access to the Crowny Platform here.