Join us as we delve into a diverse range of thrilling subjects we covered in May. Discover milestones, events and a preview of what's to come in June!
Milestones & events
At Crowny, we never shy away from a little celebration. We had a fantastic time celebrating various milestones and recognizing exceptional individuals. Celebrating the graduation of one of our talented interns, who contributed greatly to our project, has been one of our most rewarding milestones. The hard work and dedication paid off, and we were thrilled to see him embark on the next chapter of his professional journey.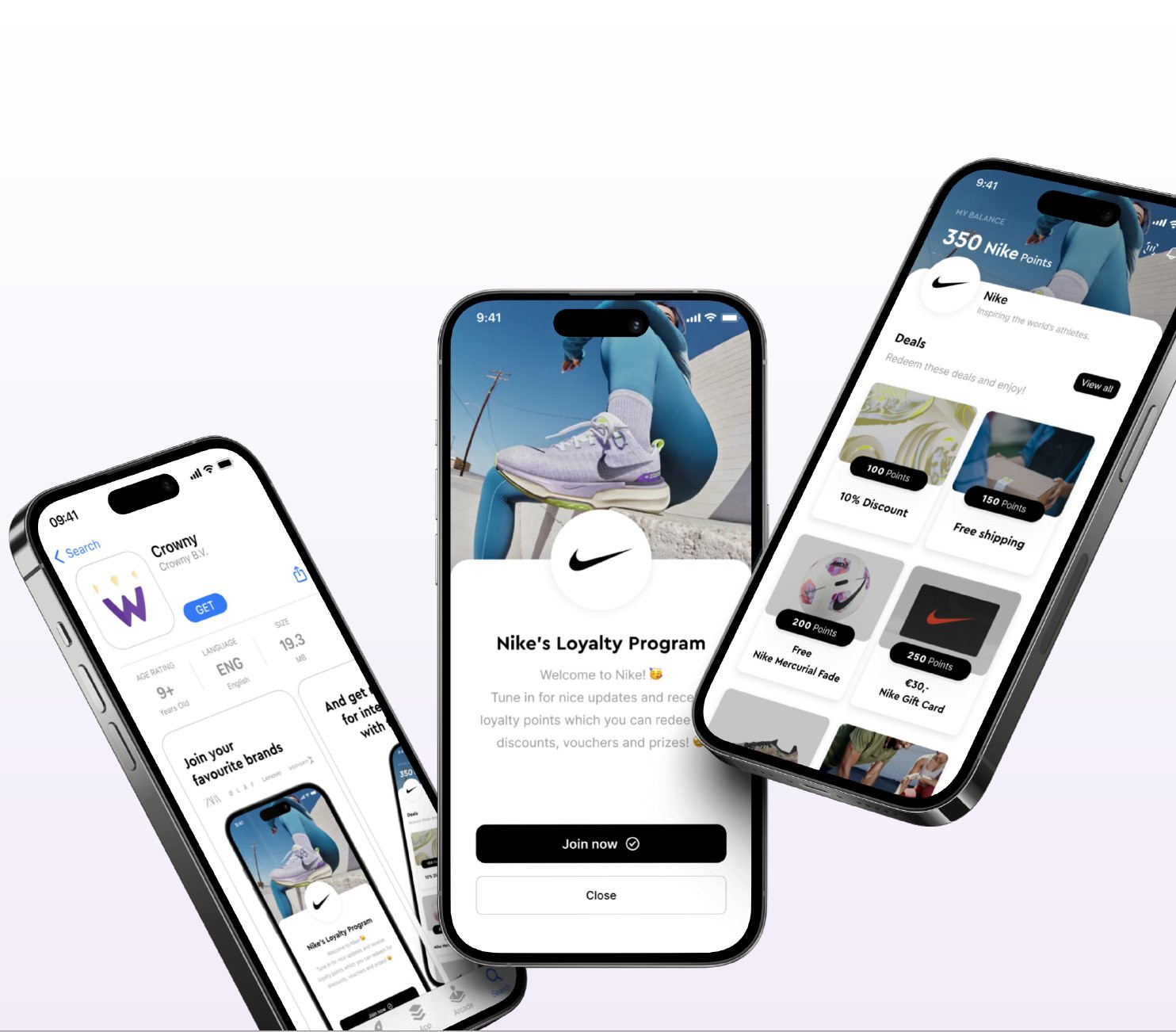 🔗 LinkedIn: Thanks Friso!
We also took a moment to honour our esteemed CEO, Quincy, on his birthday. Quincy's visionary leadership has been instrumental in driving Crowny's success, and we couldn't pass up the opportunity to express our gratitude for his guidance and inspiration.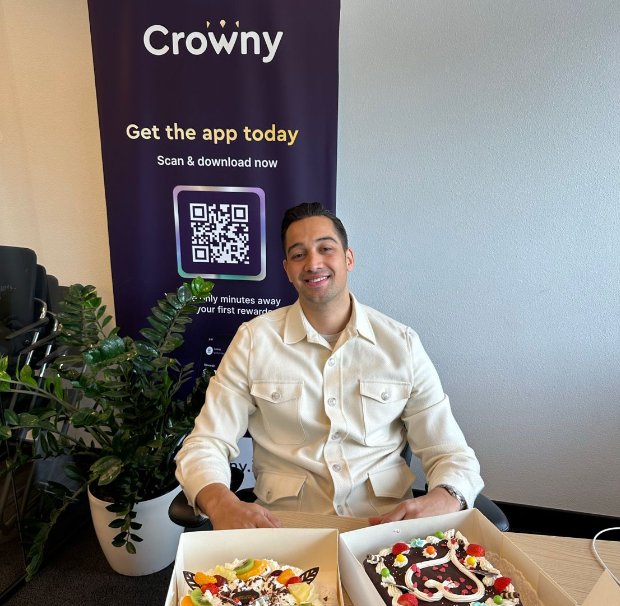 🔗 LinkedIn: Happy Birthday Quincy!
As every year, May brought us the iconic Bitcoin Pizza Day: a celebration of the first documented commercial transaction involving Bitcoin. As part of the ever-growing crypto community, we joyfully commemorated this landmark event. It served as a reminder of the transformative power of digital currencies and their increasing relevance in our daily lives. 
📌 Twitter: Bitcoin Pizza Day
We had the opportunity to showcase our skills and engage with professionals from the marketing industry at a networking event hosted by one of the top online marketing agencies in the Netherlands - Grow Up Digital. The event was not just about business interactions; it also provided a platform for us to spar about business opportunities over a friendly game of padel.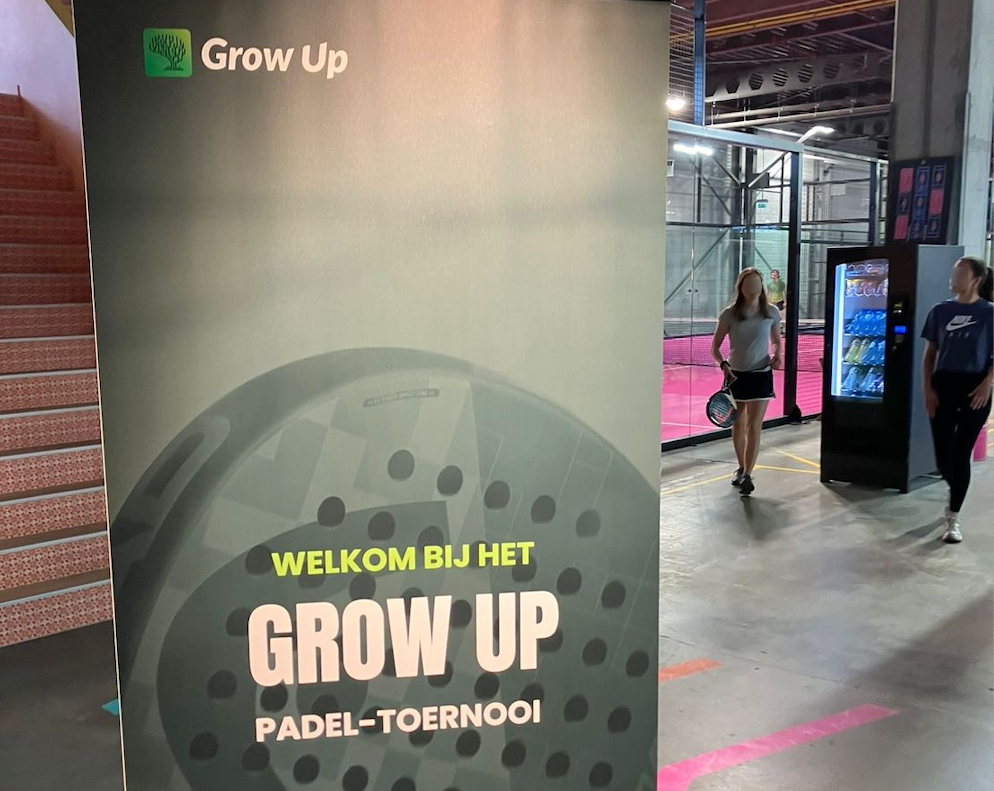 🔗 LinkedIn: Thanks Grow Up Digital!
Solana ecosystem
As most of you already know, we enjoy actively participating in discussions and collaborations within the Solana ecosystem. By empowering users to participate in the Solana ecosystem, we contribute to the network's growth.
📌 Twitter: Supporting Phantom users on Solana

By delving into important conversations regarding blockchain sustainability with a thread of our own, we aim to spread awareness about the attention to sustainability at Solana. As many people still believe that blockchain technology can not be 'green', it's important for us to share insights into how Solana tackles the issue.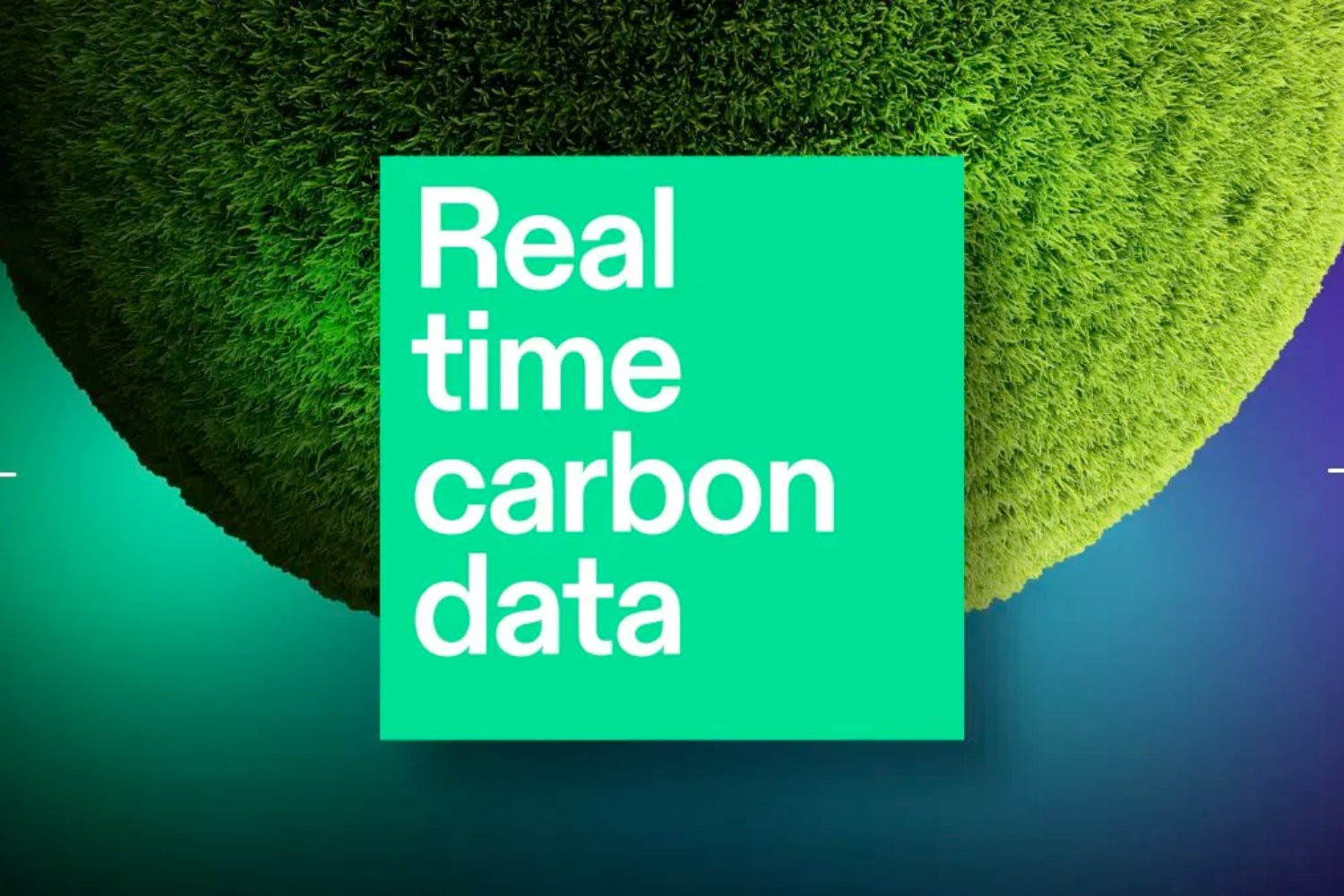 📌 Twitter: Solana sustainability thread
We also explored the exciting possibilities of combining Solana with AI technology. These discussions shed light on the synergies between two cutting-edge domains, demonstrating the potential for groundbreaking advancements. By amplifying these discussions, we aim to inspire innovation and collaboration among developers, entrepreneurs, and enthusiasts in the Solana ecosystem.
📌 Twitter: Solana x AI

We reposted a captivating thread titled 'Why Solana,' which emphasized the unique advantages and opportunities offered by this blockchain platform. By sharing such valuable content, we aim to contribute to the education and awareness surrounding Solana, encouraging more individuals and businesses to explore its potential.
📌 Twitter: Why Solana?
Spreading the word
Illuminating insights into the potential of Crowny and how it can benefit businesses is vital for the future adoption of our platform. We shared insights on the following topics this month:
Web3 creator economy
Exploring the emerging web3 creator economy and the benefits it holds for businesses has been super exciting for us. In the era of web3, content creation has evolved, and we showcased how Crowny can be a powerful tool for businesses to tap into the creator economy.
📌 Blog: Web3 creator economy
🔗 LinkedIn: TL;DR & infographic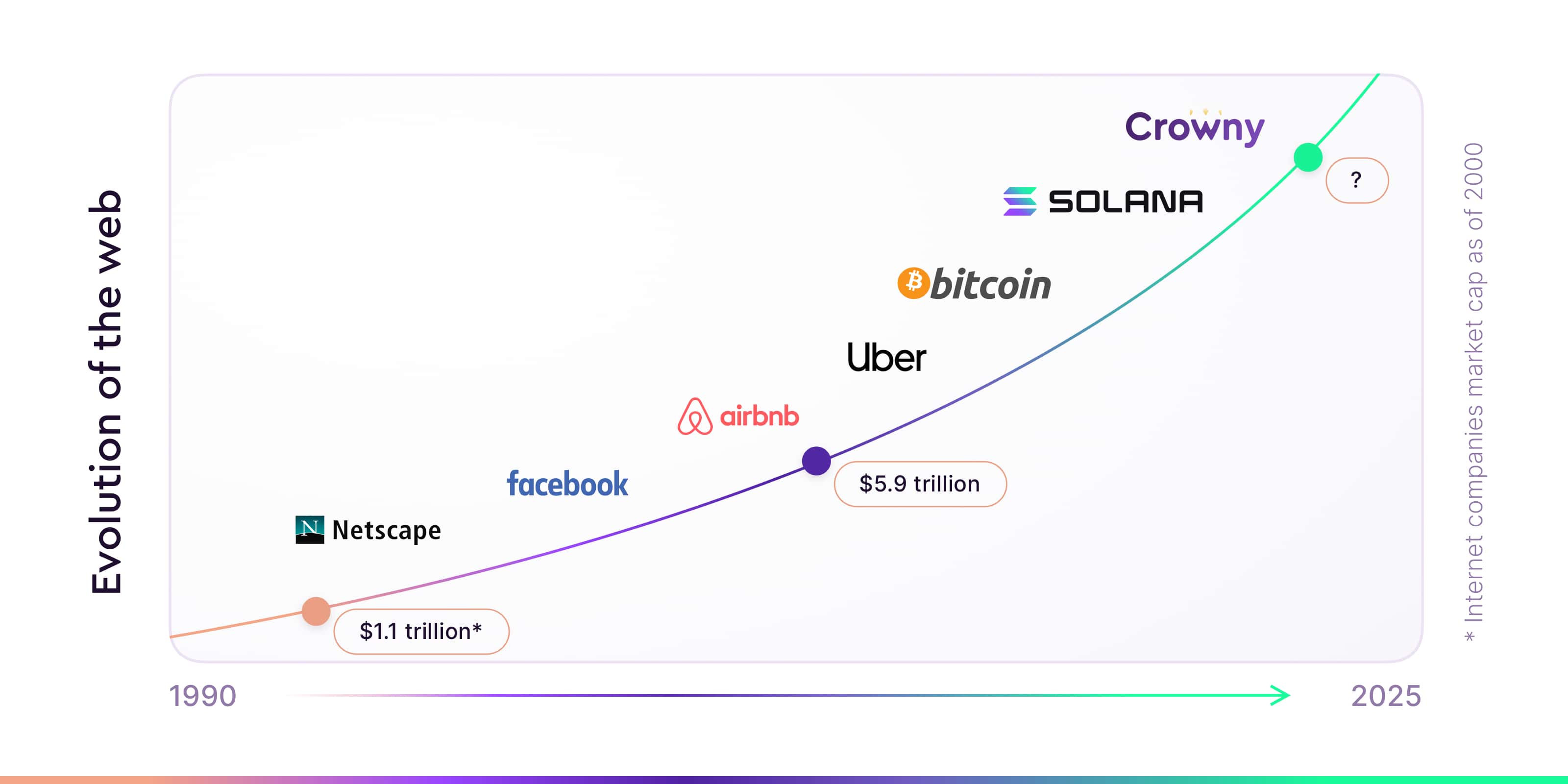 Mobile app engagement
We shared an infographic on last month's blog that delved into mobile app engagement strategies. Businesses learned how Crowny can be their key to unlocking a winning strategy for increasing user engagement and retention within their mobile apps. 
🔗 LinkedIn: Mobile app engagement infographic

User-generated content marketing
Emphasizing the value of user-generated content marketing (UGCM) in the web3 landscape has been an interesting topic to explore as well. By embracing the power of user-generated content, businesses can cultivate a sense of community and brand advocacy, driving customer loyalty and boosting their overall marketing efforts. Crowny provides the necessary tools and features to facilitate the seamless integration of user-generated content into businesses' loyalty programs, allowing them to harness the full potential of this marketing strategy.
📌 Blog: UGCM in Web3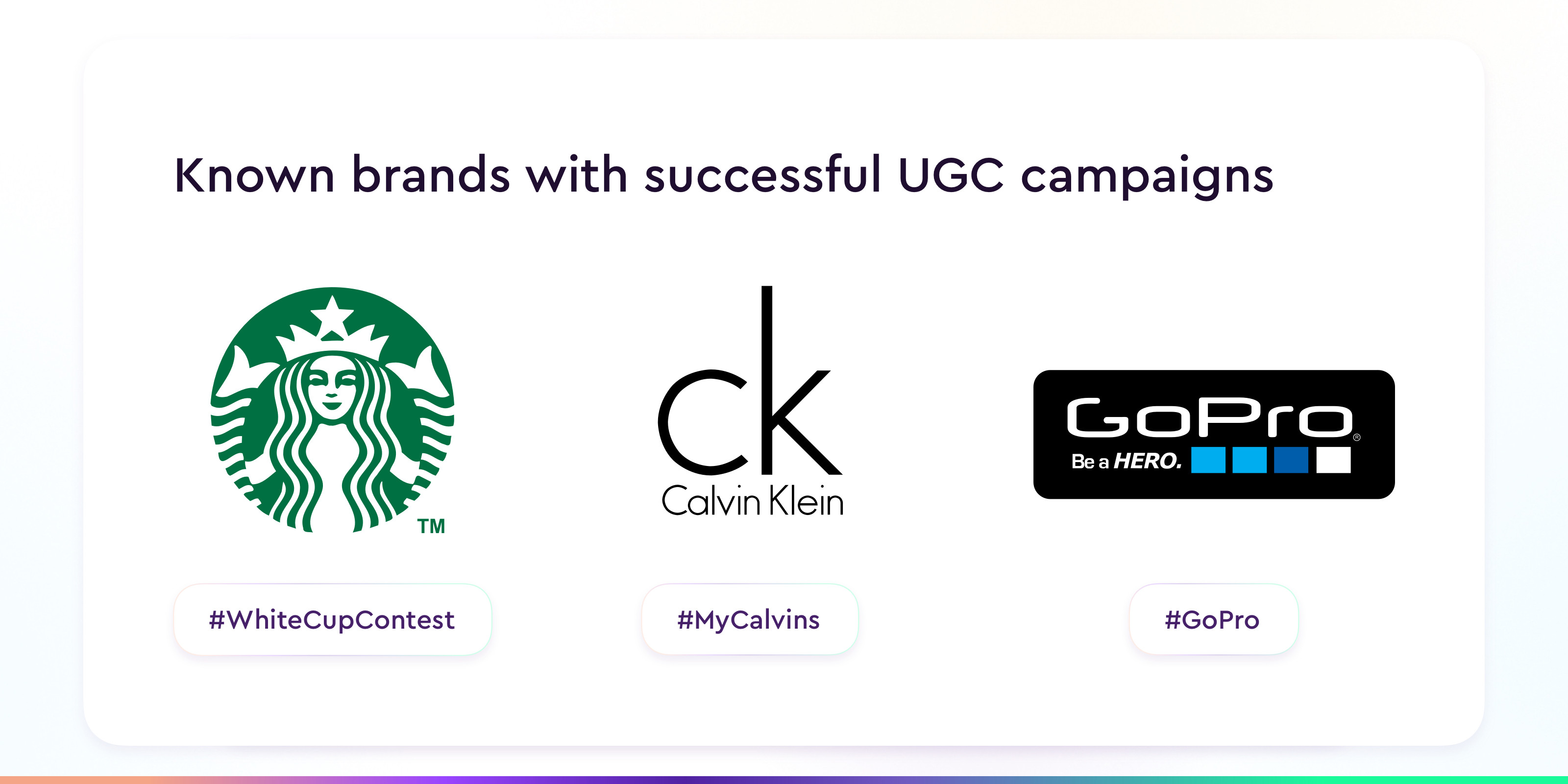 What's next?
As mentioned in our previous monthly recap, 'Monthly Recap | April', we are currently focussing on expanding our services for e-commerce brands. 
Our primary focus for this month will be testing and fine-tuning our brand-new Shopify plug-in. This plug-in holds the promise of seamless integration for e-commerce users, opening up a world of opportunities for businesses to leverage the power of Crowny in their online stores. By partnering with e-commerce platforms like Shopify, we aim to widen our user base, enhance customer experiences, and solidify Crowny as the go-to loyalty program software for businesses in the digital realm.
Beyond the launch of our Shopify plug-in, we are continuously exploring new avenues for growth and innovation. Our team remains dedicated to staying at the forefront of industry trends, collaborating with partners, and actively engaging with the vibrant communities within the blockchain and web3 ecosystem. 

Curious to use our Shopify plug-in once we launch? Get early access.